Burberry London Eau De Parfum For Women Reviews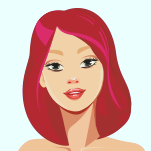 PROS
Good smell
Sophisticated wear
Nice fabric cover
Travel-friendly
Burberry London Eau De Parfum fragrance is specially for women who likes a very mild fragrance and which is long lasting. It is very gentle on the fabrics and stay long time. Packaging is very cute and bottle is very good. As it is small, it is portable and can be carried anywhere to feel the mild fragrance and enjoy.
View More…
Burberry London Eau De Parfum For Women is a distinctive and inspiring floral fresh fragrance. The top notes of this perfume feature a tender elegant rose and a sweet blend of honeysuckle that is distinctively noticeable. The heart notes consist of tiare flower, jasmine, peony, and a hint of fresh clementine zest that instantly uplifts your mood. The base notes have a subtle warmth of sandalwood, musk, and patchouli that creates an inspiring fragrance. This fragrance will make you feel the pulse of the old and contemporary city of London. This stylish, fresh perfume comes in a glass bottle covered with a check fabric cloth.
How To Use Burberry London Eau De Parfum For Women ?
Spray lightly on the pulse points - neck, chest, and wrists.
Burberry London Eau De Parfum For Women Benefits And Uses :
Creates a distinctive and inspiring fragrance.
Adds a subtle floral warmth.
Uplifts the mood with its elegant whisper.