Colorbar Nail Polish Remover Reviews
PROS
Nourishes nails
Clean nails
Acetone free
Instantly removes nail enamel with a few swipe.
Travel friendly packaging.
I just love this product. It comes in a translucent white good plastic bottle with a black cap.You get good amount of product for the price as compared to the other brands.Does not make the nail dry and does not leave any white trace. It smoothly removes the nail paint with a swipe by making the nails clean and moisturise. The smell is not overpowering.
View More…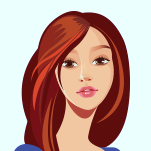 PROS
Removes nail polish
Easy-to-use
Clean nails
Cooling effect
Travel friendly
Affordable
It's worth the money, this nail polish remover is easy to use, removes the nail paint in one swipe, if u have applied more than one coat then you Might need another swipe. Does not have any side effects, pocket friendly, travel friendly, Easy to apply and leaves your nails with cooling effect.
View More…
Colorbar nail polish remover is enriched with the goodness of protein and vitamin B5. These ingredients help to remove the lacquer of the nail and also strengthens the nail. This product is acetone free and leaves the nail bed strengthened and keep it moisturized. It also contains jojoba oil which helps in the nourishment of the nails. The product does not contain toluene and DBP. It gently removes the traces of lacquer.; it, however, does not stain the nails and gives a cooling effect to them. It is dermatologically tested and protects the nails from chipping. It has a mild and gentle fragrance.
How To Use Colorbar Nail Polish Remover ?
Take some remover on a cotton pad
Gently apply it over the nail polish and remove the lacquer from the nail bed
Massage circularly on the nail
Massage until it is completely clean
Use the Q-tipped to get the stubborn lacquer removed
Colorbar Nail Polish Remover Benefits And Uses :
Removes the stubborn lacquer
Moisturizes the nail bed
Dermatologically tested
Nourishes the nails
Does not contain acetone, DBP and touluene
Prevents chipping of nails
Mild fragrance and gives cooling effect