Dove Oxygen Moisture Conditioner Reviews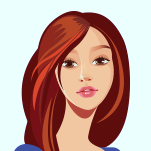 PROS
Good for daily use.
No silicones, humectants, and surfactants.
Softens hair
Adds lustre
My hair generally lacks shine and lustre...it usually has a very dull appearance not sure why...but my friend introduced this oxygen induced conditioner by dove..I am so surprised at the results that I have never been so happy before after using any hair care product...I really like after affects..best thing is it does not contain any harmful or damaging ingredients...adding oxygen to the hair has proven very beneficial to me...I use it mostly twice a week..or more than twice if there is a party I have to attend...great overall
View More…
PROS
Nourishes and moisturizes hair
Makes hair soft and smooth
My cousin uses this conditioner on her hair after shampooing her hair and they have never been so silky and smooth. This hair conditioner has a unique Oxyfusion Technology that makes it lightweight and effectively nourishes and moisturises the hair. This conditioner helps in making her hair look shiny, bouncy and healthy. The consistency of the conditioner is very thick and the texture is creamy smooth. It comes in a travel friendly bottle ensuring that there is no spillage. The conditioner soothes the hair and makes them soft and manageable. This also controls the frizz and tames the unruly hair. It visibly softens the hair and is suitable for all hair types. It does not weigh down the hair and also makes the hair look voluminous.
View More…
Dove Oxygen Moisture Conditioner is free from silicones, sulfates, etc. This is a lightweight formula infused with Oxyfusion Technology which effectively moisturizes hair and restores the moisture and smoothness. Using this conditioner after shampooing makes your hair look bouncier, smoother, and fuller. This is a thick conditioner that is packed in a thick and durable plastic bottle.The smell of the conditioner is soothing and long lasts. The conditioner makes hair softer and manageable.
How To Use Dove Oxygen Moisture Conditioner ?
Shampoo your hair.
Apply the conditioner on wet hair .
Spread it evenly across the lengths of your hair.
Leave the conditioner on hair for a few minutes and rinse with water.
Dove Oxygen Moisture Conditioner Benefits And Uses :
Delicately moisturises hair without being heavy on hair.
Makes dull hair full of life.
Instant bounce and volume to hair.
Increases the softness of hair.
Visibly increases volume of flat hair.