Additional details
Note: Our analysis counts for the known ingredients out of total ingredients , Some ingredients remain undisclosed from the brands and some we might not have enough information
Dr.Dhathri Anti Dandruff Oil Reviews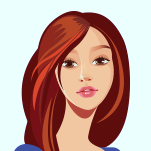 PROS
Herbal fragrance
Herbal ingredients
Non-sticky
Lightweight
Tried many products for dandruff nothing worked But must say this works so good, no itching scalp, no dandruff too, and also use the anti dandruff shampoo too, shampoo makes your hair rough but it's really okay for dandruff apply serum to your hair that would be fine. Say no to dandruff
View More…
Dr.Dhathri Anti Dandruff Oil is a herbal preparation made from the age-old Ayurvedic recipe, especially to treat dandruff and scalp problems. This oil is prepared following the Sooryapaka Vidhi. According to Soukhyaveda of Ayurveda, dandruff and scalp itching is a problem caused due to Kapha and Vata aggression. The main ingredients used in this oil are etpala (Danthapala), naranga, and maramanjal that have vatahara and kushthara properties. It effectively treats dandruff and scalp issues like psoriasis. There are some other ingredients that reduce microbial infections and keeps the scalp clean and healthy. Regular use of this oil will protect your hair and scalp and give you healthy hair naturally.
How To Use Dr.Dhathri Anti Dandruff Oil ?
Take 7ml to 10ml of Dr.Dhathri Anti Dandruff Oil and massage it on the scalp with your fingertips.
Leave it on for 30 minutes and wash off.
Each bottle of Dr.Dhathri Anti Dandruff Oil can be used for 7-10 times.
After getting desired result, continue to use it to prevent eoccurance of the condition
Mix Dr.Dhathri Anti Dandruff Oil with equal part of Dhathri Hair Care Herbal Oil and apply usually.
Dr.Dhathri Anti Dandruff Oil Benefits And Uses :
Treats dandruff and scalp problems with herbal ingredients.
Prevents reoccurrence of the problem.
Fights microbial infections.
Reduces hair fall.
Dr.Dhathri Anti Dandruff Oil Ingredients
maramanjal (berberis aristata)
Jadamanji (Nardostachys jatamansi)
Velichenna (Cocos nucifera)
Vetpala (Wrightia tinctoria)
Vizhalari (Embelia ribes)