Estee Lauder Sumptuous Knockout Defining Lift And Fan Mascara Reviews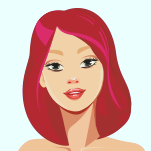 PROS
Easy-to-use
Uplifts lashes
Separates lashes
Intensely pigmented
Adds length
My eyelashes are very thin...they don't look very good actually so I am always on the hunt for amazing mascaras that would make my eyes look pretty...this sumptuous mascara from Estee Lauder has been life-changing for my make up needs. I wear it for office, casual outings and for all kinds of parties...it has literally become my go-to make tool now...it adds so much volume that am totally obsessed with this mascara
View More…
PROS
Safe for sensitive eyes
Lengthens the lashes
If you want to have lustrous and gorgeous eyelashes then this is the perfect mascara for you. I saw my best friend using this mascara for her eyelashes. It comes in a black cooloured tube with a long wand for precise application. The wand has small bristles that help in separating out each eye lash and coats it with the mascara perfectly. It does not clump or become patchy. It gives a long, slender and thick look to the eye lashes. This mascara glides smoothly on the eyelids and gives it a perfect appearance. It is smudge proof and stays put on the eye lashes without smearing. It is travel friendly and is beginner friendly. It can be used easily by the beginners.
View More…
Estee Lauder Sumptuous Knockout Defining Lift And Fan Mascara provides outrageous volume and uplifts your lashes, making it look attractive and seductive. The wand has tiny bristles that separates each eyelashe and coats them individually to give a fuller lash look. The luxurious formula glides smoothly without clumping at places, making the lashes appear long and thick. The mascara is pigmented intensely and delivers jet black colour. The product is fragrance free and makes your eyes look bigger and beautiful. This mascara comes in a black tube packaging that is sleek and travel friendly. It is also ophthalmologist tested and suits all types of skin.
How To Use Estee Lauder Sumptuous Knockout Defining Lift And Fan Mascara ?
Take the product with the wand.
Now gently coat the eyelashes starting from the roots to the tips.
Estee Lauder Sumptuous Knockout Defining Lift And Fan Mascara Benefits And Uses :
The mascara defines your eyes by adding volume to the eyelashes.
The wand has tiny bristles that separate and coat each eyelash individually, giving a fuller eye look.
It also makes eyelashes appear lengthy and thick.
Intensely pigmented and delivers jet black colour.
Uplifts lashes, making them appear voluminous, beautiful and attractive.
Eyes appear bigger and brighter.
Fragrance free and ophthalmologist tested
Estee Lauder Sumptuous Knockout Defining Lift And Fan Mascara Shades (Colors) :