UV Protection
Potential Negatives

Comedogenic Rating (1)

Silicone
Additional details
Note: Our analysis counts for the known ingredients out of total ingredients , Some ingredients remain undisclosed from the brands and some we might not have enough information
Faces Ultime Pro Perfecting Primer Ingredients
DIMETHICONE/VINYL DIMETHICONE CROSSPOLYMER
Faces Ultime Pro Perfecting Primer Reviews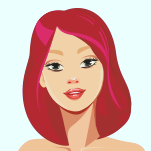 PROS
Lightweight
Velvery texture
Blends well
Suitable for all skin tones
Hypoallergenic
Cruelty-free
Non-patchy
Can be used as an eye primer
Primer is a product to shape your face while doing makeup and get softness with these I am using for my clear look which I really appreciate it. And also tell others for using it getting tremendous look then feels no need to do with other product and my family member also using it.
View More…
Faces Ultime Pro Perfecting Primer helps you achieve flawless skin, prepared to be a smooth makeup canvas. The velvety structure wears very smoothly on the skin and settles into a lightweight matte finish. It controls the oil and decreases sweat through the pores to prolong the wearability of makeup. It reduces the appearance of fine lines and wrinkles, smoothing the texture of the skin overall. It adds subtle tint to the skin and is suitable for all skin types.
How To Use Faces Ultime Pro Perfecting Primer ?
Cleanse, tone, and moisturize your skin.
Take a pea-sized amount of Faces Ultime Pro Perfecting Primer and apply it to your skin.
Blend well.
Faces Ultime Pro Perfecting Primer Benefits And Uses :
Reduces the appearance of fine lines and wrinkles.
Smoothes the skin texture.
Mattifies the skin for proper makeup application.
Decreases sweat through pores.
Prolongs makeup wearability.
Makes the skin appear youthful.
Fills in pores when combined with foundation