Product benefits
No Data
Special Ingredients
No Data
Potential Negatives
No Data
Additional details
Note: Our analysis counts for the known ingredients out of total ingredients , Some ingredients remain undisclosed from the brands and some we might not have enough information
Gemblue BioCare Aloe Vera Gel Ingredients
Gemblue BioCare Aloe Vera Gel Reviews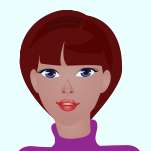 PROS
Gentle
Gets absorbed easily
Refreshes skin
Soothes skin
Natural ingredients
Clears blemishes
Can be used by both men and women
Fades acne scars
This aloe vera gel feels so pure, it doesn't give that feeling of an artificial aloe substance....this brand biocare is into natural skin care and I really feel this is one of the purest forms of aloe vera gel I have used...i use it on my face, mix it with masks, use it with my hair oil...for hair packs and so many other uses....it is a very effective and moisturizing aloe vera gel which leaves my skin really soft and supple
View More…
BioCare Aloe Vera Gel is a one stop solution to get back glow, prevent aging signs and to clear out the acne on your face. The product is enriched with the goodness of aloe vera extract that moisturizes the skin intensely for upto 72 hours. The formula has a gel type consistency that sinks into the skin, replenishes it, locks the moisture content within the epidermal layer and prevents dehydration. As a result your skin appears healthy, soft, and well moisturized. It nourishes skin, reduces fine lines, make skin supple and plumpy. The formula is gentle and could be used by both men and women irrespective of skin type. The product comes in a leakage free jar packaging.
How To Use Gemblue BioCare Aloe Vera Gel ?
Cleanse your face and neck before going to bed.
Take a little quantity of the product in your palm.
Apply it over your face and massage gently.
Allow it to get absorbed.
Leave it overnight and wash your face in the morning for better results.
Gemblue BioCare Aloe Vera Gel Benefits And Uses :
BioCare Aloe Vera Gel is enriched with the nourishing aloe vera extract and other natural ingredients.
The product is gentle and is suitable for all types of skin.
Ideal for both men and women
The gel formula gets absorbed easily into the skin.
It moisturizes skin, makes it soft and supple for upto 72 hours.
It soothes irritation, inflammation and clears out blemishes.
The product reduces fine lines, restore skin's texture and imparts subtle glow.
Increases blood circulation, gives an even tone and cleanses it deeply.
Controls the excess secretion of sebum.