Moisturizing

Promotes Wound Healing

Skin Conditioning

Solvent
Potential Negatives
No Data
Additional details
Note: Our analysis counts for the known ingredients out of total ingredients , Some ingredients remain undisclosed from the brands and some we might not have enough information
Good Vibes Papaya Brightening Face Wash Ingredients
VITIS VINIFERA (GRAPE) SEED OIL
Sodium Lauryl Esther Sulfate
Ascorbic acid 2 Glucpside
Good Vibes Papaya Brightening Face Wash Reviews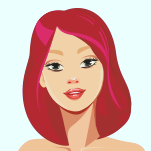 Affordable and amazing face wash. Cleanse your face pretty well and doesn't dry it out. Suitable for all skin types. Love to use it in double cleansing routine. Papaya is known for its brightening effect and also work as a natural exfoliant. Good Vibes Papaya Brightening Face Wash will even help to remove slight traces of make up.
View More…
PROS
Paraben-free
Cruelty-free
Pump bottle
Ideal for oily skin
So Good Vibes Papaya Brightening Face Wash was gifted to me by my mom. It's best to use for every skin types. My mom always says that papaya is good for our skins. Whether it's oily or combination, white or black Papaya is the best home remedy for facial probs... But I don't like to use raw papaya on my skin🤭🤭 so as a substitute mom bought me this... I've been using it for more than a month and it really feels good to touch my face.. all soft and problem free clear skin..
View More…
Good Vibes Papaya Brightening Face Wash is loaded with a variety of vitamins like A, C, E, and K. It rich in antioxidant properties that protects your skin from environmental damages and keeps it young, bright, and healthy. With the regular application of the face wash, your skin complexion will get the glow and freshness. It fades away dark spots and irradiates the impurities, dullness, and tanning too. The face wash unclogs the pores and skin feels fresh. It suits all skin types but is ideal for people with oily skin.
How To Use Good Vibes Papaya Brightening Face Wash ?
Take a pea-sized amount of facewash in your palms and rub them together.
Apply the lather on wet face and massage gently.
Rinse face with water.
Good Vibes Papaya Brightening Face Wash Benefits And Uses :
Unclogs pores.
Removes blemishes.
Removes skin impurities.
Cleanses deep pores.
Provides skin radiance.
Detoxifies skin.
Brightens the skin tone.