Antioxidant

Emollient

Hair Conditioning

Hair strengthening

Scalp Protection
View More
Special Ingredients
Potential Negatives

Irritant

Petroleum derived

Silicone
Additional details
Note: Our analysis counts for the known ingredients out of total ingredients , Some ingredients remain undisclosed from the brands and some we might not have enough information
Hair & Care Dry Fruit Oil With Walnut and Almond Reviews
PROS
No-sticky
Light consistency
My mother always suggested to use almond oil but because of stickiness I used to avoid applying oil. But recently on my friends recommendation I tried this oil. It feels so light and doesn't feel like sticky hair but this oil has too strong fragrance which speaks all that I applied oil to my hair.
View More…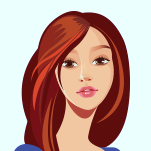 PROS
No-sticky
Light consistency
This product is awesome.Generally all oil is sticky but this oil is non sticky and light also this oil keep my hair healthy and after applying it I even don't feel that I have applied any oil.I will recommend this oil to all my friends. This oil also help in hair growth.
View More…
Hair & Care Dry Fruit Oil With Walnut and Almond hair oil is a non-greasy formulation. It is a blend of dry fruits like walnut and almond oil combined with other vitamins that helps in nourishing hair from roots. You can use the oil for strengthening the roots as well for styling and making hair manageable. It has a golden color, a strong fragrance with runny texture, and it easily gets absorbed into the scalp in less time. Hair turns silky, shiny, lustrous, detangles well that leads to less frizz and breakage.
How To Use Hair & Care Dry Fruit Oil With Walnut and Almond ?
Apply the oil and massage your scalp.
Leave the oil it overnight.
Wash the hair in the morning with regular shampoo.
Optional:
You can dab a few drops of oil to have manageable hair.
Hair & Care Dry Fruit Oil With Walnut and Almond Benefits And Uses :
Nourishes with vitamins and minerals.
Prevents hair from radical damages.
Hair & Care Dry Fruit Oil With Walnut and Almond Ingredients
panthenyl triacetate (vitamin B5)