Anti Aging

Antioxidant

Brightening

Exfoliant

Moisturizing

Replenishing

Skin Conditioning

Skin Hydrating

Skin protecting
View More
Special Ingredients
Potential Negatives

Alcohol

Formaldehyde-Releasing Preservatives

Fungal Acne Trigger

Paraben
Additional details
Note: Our analysis counts for the known ingredients out of total ingredients , Some ingredients remain undisclosed from the brands and some we might not have enough information
Himalaya Herbals Smoothing Foot Scrub Reviews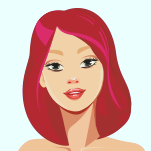 PROS
Soothing Sensation
Fresh Fragrance
Expert Foot scrub
Long-Lasting Effect
Herbal ingredients
This scrub is so good and it's texture fragrance is amazing it's effective on body and I wanna recommend this to all my mates to use this once coz it's so good. And I ll keep using this forever bcoz of it's amazing benefits which I saw .. totally loved it
View More…
Himalaya Herbals Smoothing Foot Scrub exfoliate and moisturize for soft and smooth feet. It is enriched with Turmeric (Curcuma longa), Fenugreek (Trigonella foenum-graecum), Walnut (Juglans regia), Pineapple (Ananas comosus), Indian Aloe (Aloe vera), Coconut (Cocos Nucifera) which give your feet that gentle scrub to get rid of the rough and dry skin. It soothes and moisturizes the skin instantly. It makes your feet soft and smooth. It has the exfoliating micro-granules, which are apt for foot scrubbing. This hypoallergenic product suits all skin types.
How To Use Himalaya Herbals Smoothing Foot Scrub ?
Wash your feet, preferably in luke warm water.
Take a small amount of the scrub and massage it gently on the face.
Rinse thoroughly.
Himalaya Herbals Smoothing Foot Scrub Benefits And Uses :
Provides effective relief from dry and cracked heels.
Softens rough feet and leaves them smooth and soft.
Himalaya Herbals Smoothing Foot Scrub Ingredients
ALOE BARBADENSIS (ALOE VERA) LEAF JUICE
ANANAS SATIVUS (PINEAPPLE) FRUIT EXTRACT
CITRUS LIMON (LEMON) PEEL EXTRACT
COCOS NUCIFERA FRUIT EXTRACT
DMDM HYDANTOIN (FORMALDEHYDE RELEASER)
JUGLANS REGIA (PERSIAN WALNUT) SHELL POWDER
PYRUS MALUS (APPLE) FRUIT EXTRACT