Moisturizing

Skin Conditioning

Solvent
Potential Negatives
No Data
Additional details
Note: Our analysis counts for the known ingredients out of total ingredients , Some ingredients remain undisclosed from the brands and some we might not have enough information
Himalaya Moisturising Aloe Vera Facial Wipes Ingredients
CHLORHEXIDINE DIGLUCONATE
SODIUM COCAMIDOPROPYL PG-DIMONIUM CHLORIDE PHOSPHATE
Ficus Carica Fruit Extract
Himalaya Moisturising Aloe Vera Facial Wipes Reviews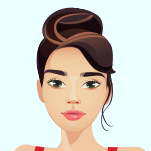 PROS
Travel-friendly
Alcohol-free
No parabens
Handy packaging
Mild fragrance
Gentle on skin
Dermatologically tested
The best wet wipe I have ever use. Very much affordable. And also travel-friendly. It is parabens and alcohol-free. Very much handy packaging. Fragrance is good..mild fragrance. It is very gentle on skin. Dermatologically tested. Suits all of skin type. If u r searching for good and affordable wet wipes, surely go for Himalaya moisturizing aloe vera facial wipes.
View More…
PROS
Travel-friendly
Alcohol-free
No parabens
Handy packaging
Mild fragrance
Gentle on skin
Facial wipes by himalaya is a best product for sensitive skin as it contains aloevera and is alcohol free. It gently cleanses the skin and removes dirt and it can also be used for removing makeup as it is not harmful and harsh on the skin. It is travel friendly and has very mild fragrance in it.
View More…
Himalaya Moisturising Aloe Vera Facial Wipes is loaded with the goodness of aloe vera and fig, which is very gentle and safe on the skin. It can be ideally used for cleansing the skin and pampering it. It is free from alcohol and does not contain harmful chemicals that are harsh on the skin. It provides many skincare benefits like replenishing the natural moisture in the skin and maintaining its moisture levels. It greatly cleanses the skin and keeps it hydrated for long. Due to the presence of hydrating ingredients, it is very soothing on the skin without causing irritation. It highly conditions the skin and makes it soft and smooth. This helps in effectively and gently removing the makeup from the skin. The wipes come in a compact plastic pouch with a self-adhesive tape that can be resealed after every use to lock its moisture.
How To Use Himalaya Moisturising Aloe Vera Facial Wipes ?
Pull a wipe from the pouch.
Gently cleanse the skin with the wipe.
Reseal the pouch after use.
Himalaya Moisturising Aloe Vera Facial Wipes Benefits And Uses :
Cleanses the skin.
Removes the dirt, impurities, and excess oil.
Keeps it hydrated.
Refreshes the skin.
Makes the skin soft and smooth.
Protects the skin from environmental damage.
Maintains the natural moisture levels in the skin.
Helps in makeup removal.