Brightening

Occlusive

Replenishing

Skin Conditioning

Skin Hydrating

Skin protecting
View More
Special Ingredients
Additional details
Note: Our analysis counts for the known ingredients out of total ingredients , Some ingredients remain undisclosed from the brands and some we might not have enough information
Kama Ayurveda Kumkumadi Miraculous Beauty Fluid Night Serum Reviews
PROS
Easy-to-use
Nourishing ingredients
Hydrates skin
Comes with a dropper
Travel friendly
Brightens complexion
Anti aging property
I am using this serum more than a year it is very effective on my skin it makes my skin so smooth and hydrated .it is fully organic and made of ayurvedic essentials .when I am using this I am get rid of pigmentations and fine lines .it nourishes my skin so well.
View More…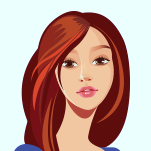 PROS
Easy-to-use
Hydrates skin
Brightens complexion
Anti aging property
Blends well
I use this serum as a night time skin care routine and use a rose quartz roller after applying this...i had some acne scars and pigmentation on my skin due to the acne...after trying many products I stumbled upon this one and have been using it for over a month now...i like the mild consistency and how it gels well with my delicate skin...I sometimes apply it before my make up also and am glad it works best with that as well...all in all am very happy with the product
View More…
Kama Ayurveda Kumkumadi Miraculous Beauty Fluid Night Serum is an ayurvedic product that reduces pigmentation and improves complexion. This serum is a unique blend of natural herbs and nourishing oils like kumkumadi oil that reduces dullness and evens out the skin tone. This product is ideal for people with pigmented, damaged, dull, and aging skin. Formulated with skin brightening and skin caring ingredients, the serum seeps into the skin and reduces dark circles, pigmentation, fine lines and also clears out blemishes. It also improves skin texture and skin tone. The lightweight formula hydrates the skin and gives a youthful look. On continuous usage your skin appears healthy, bright, lightened, clear and flawless.
How To Use Kama Ayurveda Kumkumadi Miraculous Beauty Fluid Night Serum ?
During night, before going to bed, cleanse your face.
Apply few drops of Rose/Lavender/Vetiver water and do not allow it to dry or wipe it off.
Take 3 to 4 drops of the night serum in your palm.
Apply it over your damp face and massage gently.
Allow it to get absorbed and leave it overnight.
Use this serum only at night and not during the day.
Kama Ayurveda Kumkumadi Miraculous Beauty Fluid Night Serum Benefits And Uses :
An ayurvedic formula to clear and brighten complexion.
It is a unique blend of nourishing ingredients and adds natural oils.
Reduces dark spots, dark circles and pigmentation.
Gives a cooling effect, soothes skin and clears out acne.
Reduces fine lines and other aging signs.
Hydrates skin and improves skin texture.
Lightens and brightens skin tone.
100 % vegan
Suits all types of skin
Comes in a travel friendly bottle with a dropper for convenient usage and to avoid wastage of the product.
Gets absorbed easily into the skin
Contains antiseptic, antibacterial and anti fungal properties.
Nourishes skin and gives a healthy looking glowing skin.
Kama Ayurveda Kumkumadi Miraculous Beauty Fluid Night Serum Ingredients
CROCUS SATIVUS (SAFFRON) FLOWER EXTRACT
GLYCYRRHIZA GLABRA (LICORICE)
RUBIA CORDIFOLIA (INDIAN MADDER) ROOT
SANTALUM ALBUM (SANDALWOOD)
SESAMUM INDICUM (SESAME) SEED OIL
VETIVERIA ZIZANIOIDES (VETIVER)
Prunus cerasoides (Himalayan cherry)
Ficus benghalensis (banyan tree)
Caesalpinia sappan (sappan wood)