Skin Hydrating

UV Protection
View More
Special Ingredients
Potential Negatives

Irritant
Additional details
Note: Our analysis counts for the known ingredients out of total ingredients , Some ingredients remain undisclosed from the brands and some we might not have enough information
Kaya Skin Clinic Daily Use Sunscreen Reviews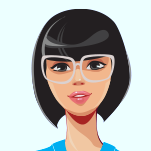 PROS
Good for daily use
Lightweight
Sweat-proof
Non greasy
I mostly prefer to buy only natural sunscreen but since I was travelling to Goa I thought of buying a rather strong sunscreen that would protect me from the harmful rays of sun...I was a little skeptical before buying this but then when I researched a little and tried it for the first time, my opinion changed. I use it about half n hour before stepping out in the sun and then re-apply every 5 hours...I have never liked a sunscreen so much before...this has become my ultimate new favorite...really really amazing protection..
View More…
Kaya Skin Clinic Daily Use Sunscreen is daily use sunscreen that has SPF 15 to protect your skin from sunrays. It consists of Niacinamide, which is a potent whitening active that will remove the tan and lighten your skin. This is a lightweight cream that does not any patches over your skin. It will not only protect skin from tanning, pigmentation, and skin darkening but also improves the skin tone.
How To Use Kaya Skin Clinic Daily Use Sunscreen ?
Apply the sunscreen in dots all over the skin that is to be exposed to the Sun.
Spread it evenly and massage gently.
Kaya Skin Clinic Daily Use Sunscreen Benefits And Uses :
Provides shield over the skin from the sun.
Protects skin from UVA UVB rays.
Broad-spectrum and the highest protection.
Removes existing tan and lightens skin tone.
Kaya Skin Clinic Daily Use Sunscreen Ingredients