Khadi Mauri Herbal Multani Mitti Reviews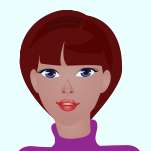 PROS
Travel-friendly
Pleasant fragrance
Chemical-free
Contains natural ingredients
Very effective..can see results with in first use..it is not very sticky..texture is nice. easy to apply..can see visible results with in 3 weeks ..of alternate use...it makes skin smooth and oil free...I am using it for 1 month and results are quite visible.i will definitely Suggest Khadi Mayuri Herbal Multani Mitti to others who are facing little bit acne problem..sticky or oily skin.
View More…
PROS
Travel-friendly
Pleasant fragrance
Chemical-free
Contains natural ingredients
I love multani mitti and I love the fragrance. its just wow this face pack is amazing and really nice I have used it .it makes skin really smooth and soft.it really affordable for everyone. it's travel friendly also .it contains natural ingredient. It is chemical free I just love it .
View More…
Khadi Mauri Herbal Multani Mitti cleans out all the dirt, impurities, and dead cells that accumulate on the skin due to the exposure to pollution and sun. The Multani Mitti deeply nourishes the skin with its rich minerals making the skin healthy and prevents further acne and pimple breakouts on the skin. The Multani Mitti can be applied on the hair for more healthy and shinier hair. It helps in lightening the skin tone and removing any pigmentation and easily removes tan from the skin. The Multani Mitti is also known to firm up the skin, which helps in the reduction of fine lines and wrinkles. It improves the skin texture and acts as an exfoliator by removing all the dead skin and blackheads.
How To Use Khadi Mauri Herbal Multani Mitti ?
Take a small amount of the Multani Mitti powder in a bowl.
Dilute the Multani mitti with water or rose water.
Make a paste consistency.
Apply the mixture all over the face and neck.
Let the mixture stay on for 20 minutes.
Once it dries completely, gently wash it with water.
Khadi Mauri Herbal Multani Mitti Benefits And Uses :
Makes skin extremely clean.
Clears the skin off all dirt and impurities.
Makes skin healthy.
Prevents breakouts of pimple and acne.
Removes scars and blemishes from the face.
Lightens the face and evens the skin tone.
Reduces any fine lines and wrinkles.
Exfoliates the skin and removes blackheads and dead skin.
Makes hair more smoother and shinier.
Protects the hair from any environmental damage.