Khadi Natural Herbal Hair Colour Reviews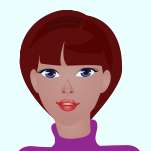 PROS
Herbal ingredients
No harmful chemicals
Clinically proven
Dermatologically tested
No added preservative
Nice tin packaging
No chemical smell
Really awesome product I will recommend this everyone to use the product... Its packaging is nice,, no added preservatives also.. Chemically tested.. Very very good smell also. I liked it very much really. Paraben free, very very very sweet smell i loved it, you can get results after 3 to 4 times using it. Great product really. Please use this.
View More…
Khadi Natural Herbal Hair Color is enriched with all-natural ingredients that dye's the hair naturally. It does not contain any harmful chemicals or preservatives in its composition. It gives full coverage on grey hair. It well nourishes the hair and conditions it. Its plant-derived ingredients help in arresting the hair fall and prevent hair thinning. It contains an anti-fungal property that eradicates the scalp dandruff and other scalp infections. It effectively reduces the visibility of flakes on the hair. It promotes hair growth and provides healthy and thick hair. It improves hair texture and scalp health. Its texture is finely milled powder that can be mixed in to smooth and thick paste. It spreads evenly on the hair and gives natural-looking black hair. It is available in different shades that are suitable for all skin types.
How To Use Khadi Natural Herbal Hair Colour ?
Mix a required amount of powder with warm water and yoghurt to make a smooth paste.
Apply the paste on the hair.
Leave it on for 30 minutes to 2 hours.
Rinse the hair well with water.
Khadi Natural Herbal Hair Colour Benefits And Uses :
Gives full coverage to the grey hair.
Improves hair texture.
Nourishes and conditions the hair.
Reduces the hair fall.
Eradicates dandruff and other scalp infections.
Improves the scalp health.
Makes the hair soft and smooth.
Gives naturally looking black hair.
Khadi Natural Herbal Hair Colour Shades (Colors) :
Black
Dark brown
Indigo
Natural hazelnut
Light brown