Moisturizing

Skin Conditioning

Solvent
Potential Negatives

Allergens

Fungal Acne Trigger
Additional details
Note: Our analysis counts for the known ingredients out of total ingredients , Some ingredients remain undisclosed from the brands and some we might not have enough information
L'Oreal Paris White Perfect Milky Foam Facewash Ingredients
HYDROXYPROPYL GUAR HYDROXYPROPYLTRIMONIUM CHLORIDE
Butylphenyl Methylpropional
L'Oreal Paris White Perfect Milky Foam Facewash Reviews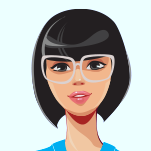 PROS
Travel- friendly tube
Lathers well
Refreshing smell
I have been using Loreal Paris White Perfect facial foam since last 24-25 days and I am truly impressed by its performance. I use it twice a day, in the morning immediately after waking up, and at night before hitting the bed. Immediately my face appears super clean, bright, and free from oil.
View More…
L'Oreal Paris White Perfect Milky Foam Face wash is an intense, creamy product that removes the skin impurities from deep just in one wash. It imparts glow and brightness to skin with every use. This clinically approved face wash controls breakouts and smoothens skin surface. Tourmaline gemstone & vitamin C are a few ingredients that remove excess sebum from the skin. As the dead skin cell and dirt are eliminated, your skin looks flawless and bright. It can be used at any time of the day and suitable for all skin types.
How To Use L'Oreal Paris White Perfect Milky Foam Facewash ?
Squeeze out a pea-sized amount of face wash.
Apply it on wet skin and massage in a circular motion.
Rinse off with water.
L'Oreal Paris White Perfect Milky Foam Facewash Benefits And Uses :
Clears impurities
Removes excess sebum
Boosts skin radiance.
Prevents breakouts on oily skin.