Man Arden Coffee Peel Off Mask Reviews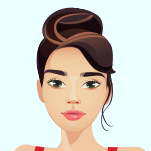 PROS
No parabens
No sulfates
No mineral oils
Gentle and mild on the skin
Travel-friendly
Suitable for all skin types
I'm heavily bearded and i was skeptical about using the peel off mask. My friends recommended Man Arden Caffeine Coffee Peel Off Mask to me and as also it is cost effective I decided to give it a try. The application process and texture of the mask was something new to me, it was not too sticky as the other peel off masks I have used before. It took about 20 minutes for it to dry and peeled out as one whole piece instead of bits and pieces. My nose and my cheeks feel absolutely smooth and i'm glad i made this purchase.
View More…
Man Arden Coffee Peel Off Mask deeply cleanses, nourishes, and purifies the skin. It contains coffee beans that boosts microcirculation of the skin, promoting skin cell renewal, repairing skin into a healthier one. The nourishing presence of argan oil provides intense hydration to the skin, making the skin appear smooth and youthful. The classic plant extracts of turmeric, moringa seeds, turmeric, fight signs of aging, revealing a radiant skin tone. It also reduces puffiness around the eyes, removes impurities and dirt from clogged pores, stubborn blackheads, whiteheads, accumulated toxins, and dead cells. It restores oil balance into the skin and eliminates dullness, fade spots, and blemishes for an even-toned, brighter skin appearance.
How To Use Man Arden Coffee Peel Off Mask ?
Apply a even layer of Man Arden Coffee Peel Off Mask over clean, dry face and neck.
Let it dry and gently remove the mask from bottom to top.
Rinse with water and pat skin dry.
Follow up with a moisturizer.
Man Arden Coffee Peel Off Mask Benefits And Uses :
Cleanses the skin deeply.
Exfoliates accumulated toxins, dead cells, impurities.
Removes blackheads and whiteheads.
Smoothes and refines the skin texture.
Reveals a brighter skin tone.
Radiates the skin.
Restores oil balance.