Additional details
Note: Our analysis counts for the known ingredients out of total ingredients , Some ingredients remain undisclosed from the brands and some we might not have enough information
Mediker Natural Anti Lice Treatment Shampoo Reviews
PROS
100% natural ingredients
Suitable for all hair types
Gentle on scalp
Travel-friendly
Clinically tested
Since my mother is a teacher in govt. school once she got lice in her hair, and because of that i also got. I was so much in horrible condition, i use to scratch my hair continuously and use to feel ashamed of it . Then i got myself this medikar shampoo and used this for 2months that too once in a week and in no time all lice from my head vanished away. The best part is it contains all natural ingredients and is 100% organic. It is clinically tested and approved bu doctors for hair use purpose.
View More…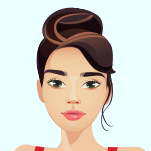 PROS
100% natural ingredients
Suitable for all hair types
Gentle on scalp
Travel-friendly
Clinically tested
This shampoo works amazing on live treatment being a natural and effective product. I used this product 4years before when I returned from a long trip from school. After I returned I felt my scalp very itchy and realize I have this problem then I used to scratch my scalp with comb to remove lice but that was very harsh to my scalp then I used this product 3-4 times (3 times in a week) and after shampoo you have to comb your scalp with that very fine comb that brings all the lice out from your scalp and hair very gently and after 4-5 uses, I released that my lice are completely gone. I was very satisfied with this product. Also this shampoo is natural and have a very great smell. I loved it
View More…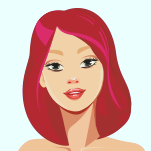 PROS
100% natural ingredients
Gentle on scalp
Clinically tested
When my kiddo got lice problem then initially I tried a lot to remove manually but failed. Then I tried this mediker anti lice treatment shampoo. With two three uses, my kiddos hair are lice free and the plus point of this shampoo is that it doesn't damage hair while working on lice.
View More…
Mediker Anti Lice Treatment Shampoo is a clinically tested, 100% natural formula to remove lice from the hair. Formulated with the anti-fungal and anti-bacterial power of neem, camphor, and sitaphal extracts, this shampoo has gives you lice-free hair without any pain. The mild formula is a wash-off shampoo that gently cleanses the hair, leaves it healthy, and free from lice with regular washes. Widely tested, this is ideal for all hair types without resulting in any side effects. The soft green plastic bottle is travel-friendly and gentle to use for daily hair care.
How To Use Mediker Natural Anti Lice Treatment Shampoo ?
Wet hair thoroughly.
Take a generous amount of Mediker Anti Lice Treatment Shampoo on wet palms and work up a lather.
Massage it on wet scalp for a few minutes.
Rinse off and comb hair withing 30 minutes.
For the best results, use it with Mediker Oil.
Continue using for 4 consecutive weeks.
Mediker Natural Anti Lice Treatment Shampoo Benefits And Uses :
Removes lice without causing pain.
Makes hair healthy and clean.
Mediker Natural Anti Lice Treatment Shampoo Ingredients