Brightening
Potential Negatives
No Data
Additional details
Note: Our analysis counts for the known ingredients out of total ingredients , Some ingredients remain undisclosed from the brands and some we might not have enough information
Medimix Ayurvedic Anti Tan Face Wash Ingredients
GLYCYRRHIZA GLABRA (LICORICE)
Medimix Ayurvedic Anti Tan Face Wash Reviews
PROS
non-drying
Travel-friendly
Easy to use
Quick results
Clear your pores
Add glow
Suitable for sports and atheletes
The medimix Ayurvedic facewash is very user friendly. Apart from this, it is affordable and travel friendly. I play sports a lot so for my skin this facewash works best . It open up the pores, removes dark spots and blemishes and add natural glow to the skin. Ayurvedic things takes time, you will not going to feel sudden change overnight.
View More…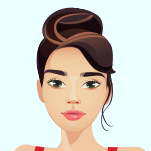 PROS
Travel-friendly
Easy to use
Quick results
As a social worker I have lots of field work in rural camps, so sun tanning is obvious. I did lot of treatments and used lots of product. But I must say medimix Ayurvedic anti tan face wash give me awesome result. I am really loving this product. And it is travel friendly, easy to use
View More…
Medimix Ayurvedic Anti Tan Face Wash is specially designed with essential herbs to effectively cleanse the skin and lighten the skin tanned by exposure to the Sun. The face wash is enriched with natural ingredients like Tanaka natural sun protection, which prevents tanning, and it nourishes your skin, licorice soothes, and also whitens the skin tone, aloe vera, and zedoary helps in the wound healing properties. The other key ingredients Kapittha, Yastimadhu, and Karcura, combine with Tanaka to work as a highly effective sunscreen, giving all-day protection from sunburn and skin dehydration. It helps to reduce the fine lines making the skin look young and beautiful. This face wash is free from paraben, soap, and SLES. It is safe to use for all skin types.
How To Use Medimix Ayurvedic Anti Tan Face Wash ?
Wet your face.
Apply a pea-sized amount of Medimix Ayurvedic Anti Tan Face Wash to your moist face and neck.
Gently massage it in circular motions.
Rinse it off with water.
For better result, use it twice daily.
Medimix Ayurvedic Anti Tan Face Wash Benefits And Uses :
Eliminates dead skin cells and renews the skin.
Makes the skin smooth and soft.
Hydrates and moisturizes the skin.
Refines pores and acts as antioxidants.
Improves skin tone and whitens skin.
Cleans, soothes, and brings a refreshing feel to the skin.
Prevents signs of aging.
Provides protection to the skin from any kind of irritations.