Anti Aging

Moisturizing

Skin Conditioning

Solvent
Potential Negatives

Allergens

Fungal Acne Trigger
Additional details
Note: Our analysis counts for the known ingredients out of total ingredients , Some ingredients remain undisclosed from the brands and some we might not have enough information
Palmolive Body Butter Heavenly Vanilla Body Wash Ingredients
PRUNUS AMYGDALUS DULCIS (SWEET ALMOND) FRUIT EXTRACT
STYRENE/ACRYLATES COPOLYMER
Butyrospermum Parkii Butter Extract
Sodium C12-13 Pareth Sulfate
Vanilla Planifolia Bean Extract
Palmolive Body Butter Heavenly Vanilla Body Wash Reviews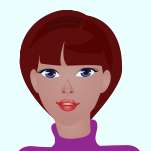 PROS
Nice fragrance
Creamy texture
Mild and soothing
Palmolive Body Butter Heavenly Vanilla Body Wash is a nice creamy texture which nourishes skin and makes it soft and supple. Fragrance is nice but does not stay for long duration, budget friendly and creates a fragmented atmosphere like..I feel like eating it. Does have a soothing smell and creamy texture, yes it does contain chemicals but which product doesn't.
View More…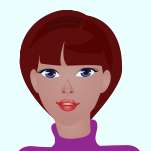 PROS
Nice fragrance
Creamy texture
Mild and soothing
Affordable
Smells heaven
Palmolive body wash can never go off my list 😍 If you are searching for some heavenly smelling body wash then this product is for you. I have tried vanilla and coconut body wash and trust me both are just amazing .......they improve your skin and smells like heaven ..... which will obviously give you a fresh feeling to start your day with ....just loved it !! Thank you Palmolive for providing such a great range of products.
View More…
Palmolive Body Butter Heavenly Vanilla Body Wash is a moisturizing formula that makes your skin silky, smooth, and clean. It is enriched with Vanilla extracts and many moisture-locking ingredients that provides long-lasting hydration to the skin. Just a small amount of body wash transforms into rich, creamy bubbles that effectively cleans the skin impurities and provides deep moisturization. Though creamy, it is very light and gentle to the skin. It is suitable for all types of skin. This body wash comes in a nice elegant looking bottle packaging. It is sturdy and convenient for traveling as well.
How To Use Palmolive Body Butter Heavenly Vanilla Body Wash ?
Take out a little amount of body wash on a wet loofah.
Massage it gently on all over wet skin.
Work up a lather.
Rinse off thoroughly.
Palmolive Body Butter Heavenly Vanilla Body Wash Benefits And Uses :
Gently exfoliates and removes dead cells.
Polishes the skin, making it silky smooth and rejuvenated.
Infused with essential oils that keep the skin soft and supple.