Cooling agent

External Analgesic

Moisturizing

Skin Conditioning

Solvent
Potential Negatives

Irritant

Sulfate
Additional details
Note: Our analysis counts for the known ingredients out of total ingredients , Some ingredients remain undisclosed from the brands and some we might not have enough information
Pears Germ Shield Soap Ingredients
Mentha Viridis (Spearmint) Leaf Oil
Pears Germ Shield Soap Reviews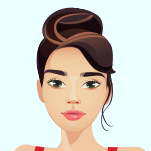 Pears has been one of the oldest and still the best soap available in market. I have been using pears since 5years now and I cannot even think to use any other soap now. It is really gentle on skin and leaves the skin fresh and soft. Perfect for all weather and all time.
View More…
PROS
Gentle on skin
Lathers well
Pears Germ Shield transparent soap is my favourite in summer & I am using since more than 2 years. Its fragrance is amazing & it is gentle on skin, suits all skin types. It hydrates the skin, lathers well & removes the dirt. It is affordable & gives a cooling, smoothening effect in summer.
View More…
Pears Germ Shield is enriched with mint extracts that provide a soothing effect on the skin. It effectively cleanses the skin by removing the dirt, impurities, and excess oil from the skin. It fights the infection-causing germs and inhibits its proliferation into the skin. It is cooling and soothing on the skin due to the presence of spearmint and menthol. It is a mild soap that acts gently on the skin. It is not harsh on the skin. It is suitable for all skin types. It hydrates the skin all day long. The fragrance is mild and pleasant. The fragrance lingers on the skin for long hours and fights bad odor on the skin.
How To Use Pears Germ Shield Soap ?
Rub the soap on the damp skin.
Work up the lather and gently massage on the skin.
Rinse thoroughly.
Pears Germ Shield Soap Benefits And Uses :
Cleanses the skin well.
Removes the impurities, dirt, and excess oil.
Fights infection-causing germs.
Controls body odor.
Controls excess oil.