Philips Essential Care BHD007/20 Hair Dryer Reviews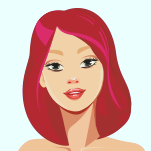 If you are searching for a good hair dryer, you need this. This is really a good product. Worth your money. Won't even damage your hair. Even the price is not too high. Don't get confused just buy this and you will see good results. I recommend strongly to everyone.
View More…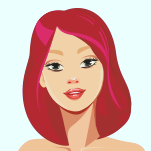 PROS
3 heat and speed settings
Hanging loop
Comes with a warranty
Foldable handle
It's an one of the best dryer it can also straight & curles over hair & this dryer are also come with warranty, & i also recommend my friends to use this dryer over other i also use Philips straightner i am in love with Philips products. Thankyou Philips for amazing dryer & straightener.
View More…
This Philips Essential Care BHD007/20 Hair Dryer is designed for drying and easy styling of your hair at any place. This is upgraded with better sound and power. It provides effective quiet drying and does not damage hair. Your hair does not feel static but only shinier and silkier. Hair becomes more manageable and frizz-free. It has 3 pre-selected speed and heat combinations. It has a foldable handle that makes it easy to pack and store.
How To Use Philips Essential Care BHD007/20 Hair Dryer ?
Towel try the wet hair.
Set your dryer on medium heat and high airspeed.
Blow the wet hair until it is 80 per cent dry.
Partition your hair and gather them to your crown and secure it with a clip.
Start to dry the lower layers with a broad brush, using more heat.
Philips Essential Care BHD007/20 Hair Dryer Benefits And Uses :
Does not overheat and protects hair from damage.
Gentle drying and not harsh on hair.
Thermo protection enabled.
Cool shots for setting hairstyle.
Flexible speed setting is a unique feature.
Ionic conditioning makes hair softer and manageable.
Philips Essential Care BHD007/20 Hair Dryer Side Effects :
Frequent or incorrect usage may damage hair.