Real Techniques Powder Brush Reviews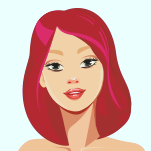 PROS
Easy-to-use
Cruelty-free
Soft bristles
This one is so good brush for blush on . . . . . You can also use this as a powder brush. Bristles are so soft. But one thing is price is too high. This is high end brand. I have 4 pcs brush set which includes this one. Go for it. Just for price i deducted some rating
View More…
Real Techniques Powder Brush is specially made using high-quality synthetic bristles. It has a smooth texture that enables the smooth application of makeup on the skin. The bristles are smoother than hair and have a finer texture that holds makeup products. It is perfectly cut into a shape that makes the brush look denser. It is apt for denser or delicate application as the amount of product transferred on the sin can be easily controlled using this brush. It has a sturdy and specially designed handle that provides a great grip while applying makeup.
How To Use Real Techniques Powder Brush ?
Dab the brush on the desired makeup product.
Apply on the skin and blend for smooth application.
Real Techniques Powder Brush Benefits And Uses :
Provides a flawless makeup finish.
Extra soft, high-quality bristels that are not harsh on the skin.
Aluminum handle for great grip while aplying makeup.