Roots Curl Pro 501 Multi Tong Curler Reviews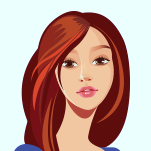 PROS
Easy-to-use
Travel-friendly
Superb Results
I have been a fan of hair styling products as I have low volume hair, these products help me in enhancing the overall look of me but there are cons of using wrong products as they may end up making you look even horrible. As I mentioned above that I have low volume hair so I prefer curling them as it spontaneously makes the hair look a lot more voluminous. ANd for girls like me, this product is like a "MUST HAVE
View More…
Roots Curl Pro 501 Multi Tong Curler comes with five separate wands that offer big, medium, and small uniform curls and also offer big and medium tapering ones. Each wand comes with a heat resistant tip and is coated with tourmaline and ceramic, which helps in allowing the even distribution of heat and provides perfect and shiny curls that last longer. This multi tong curler comes with a built-in thermostat, a 3600 swivel cord that provides an optimum curling convenience, and also holds a temperature control with LED display. It triggers the negative ions that cut the frizz and gives a natural smooth look to your hair. This multi tong curler provides a uniform, bold, tight, and light curls to your hair that lasts longer.
How To Use Roots Curl Pro 501 Multi Tong Curler ?
Wear the glove provided.
Fix your desired wand to the main head.
Wrap the strands around the curler and glide down slowly.
Avoid direct contact to the scalp.
Roots Curl Pro 501 Multi Tong Curler Benefits And Uses :
Adds shine to the hair.
Keeps hair frizz-free.
Makes uniform, bold curls.