Anti Hair Fall/Loss

Anti inflammatory

Antibacterial

Antioxidant

Deep conditioning

Hair Conditioning

Hair growth

Hair Shine

Hair strengthening

Hair volume

Scalp Protection
View More
Special Ingredients
Potential Negatives

Irritant
Additional details
Note: Our analysis counts for the known ingredients out of total ingredients , Some ingredients remain undisclosed from the brands and some we might not have enough information
Ryaal Hair Food Onion Hair Oil Reviews
PROS
Lightweight packaging
Great odor
non-greasy
Does not stain clothes
First of all the packaging of Ryaal Hair Food Onion Hair Oil is very good. It's a black color bottle and the product is like in red color oil because of its key ingredient red onion and the smell is heavy... I feel it is little heavy. I feel it nourishes your hair great and cleans the scalp. It promotes hair growth on bald areas, not at the first use. you will see gradual increase only after 3-4 weeks.
View More…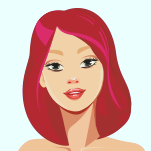 PROS
Lightweight packaging
Does not stain clothes
I think everyone should use it as its non weighted oil with nice fragrance and does not stain ... as after the use the hairfall has stopped and there is new grow of hair ........ which can be observe just liked the normal oil ...so i do recommend it to uh all
View More…
Ryaal Hair Food Onion Hair Oil has a great composition of red onion extracts which is effective in treating all hair related concerns. The oil beautifully nourishes the hair and fights hair fall. The oil is organic and chemical free in nature hence making it safe and effective on the hair. The oil protects the hair from any harmful environmental damage and deeply nourishes the hair. The ingredients of onion extracts and coconut oil hydrate the hair right up to the roots. The oil also treats dandruff and scalp disorders and makes the hair very shiny. The hair becomes softer, healthier, shinier and tangles free with regular use. The oil is suitable for all hair types. Active
How To Use Ryaal Hair Food Onion Hair Oil ?
Take a small amount of the oil in a bowl.
Heat the oil slightly before application.
Apply the oil with the help of a cotton ball all over the scalp.
Massage the oil gently with the fingers through the entire volume of the hair.
Avoid contact with the eyes.
Leave it overnight and wash off the hair the following day with a mild shampoo.
Ryaal Hair Food Onion Hair Oil Benefits And Uses :
Fights all hair related issues.
Hydrates and nourishes the hair wonderfully.
Makes hair shiny and full of life on regular use.
Hair becomes stronger, healthier and shinie.r
Treats scalp discorders and dandruff.
Curbs graying of hair.
Relaxes and calms the scalp and senses.
Makes hair manageable and tangle free.
Organic and chemical free nature.
Protects hair from environmental damage.
Softens hair and keeps it frizz free.
Prevents hairfall and is mild on the hair.
Ryaal Hair Food Onion Hair Oil Ingredients
ALLIUM CEPA (ONION) BULB EXTRACT
ARGANIA SPINOSA (ARGAN) KERNEL OIL
BUTYROSPERMUM PARKII (SHEA) BUTTER
COCOS NUCIFERA (COCONUT) OIL
ECLIPTA PROSTRATA (FALSE DAISY) EXTRACT
FUSANUS SPICATUS WOOD OIL
HELIANTHUS ANNUUS (SUNFLOWER) OIL
MANGIFERA INDICA (MANGO) SEED BUTTER
ROSA DAMASCENA (ROSE) FLOWER OIL
SAPONIFIED AZADIRACHTA INDICA (NEEM) OIL