Satthwa Tea Tree Essential Oil Reviews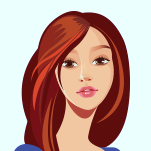 PROS
Organic
Soothing fragrance
Multipurpose
Can be used by both men and women
Suitable for all skin types
Such a fan of essential oils! Always been a great fan! And this one! This one is beyond words.. worked on my skin very well.. and it has a very soothing fragrance.. i am super satisfied with this product.. thinking about buying one after i finished this one! Great one!
View More…
Satthwa Tea Tree Essential Oil is an effective treatment to heal wounds and combat acne. Otherwise known as Melaleuca Oil, it is extracted from the leaves of Melaleuca alternifolia, a native plant from Australia. It is also filled with 35-40% Terpinen-4-ol. It helps reduce dandruff when used with a carrier oil. This multipurpose oil eliminates body and foot odor, reduces body stress with its soothing fragrance, and treats cold sores as well. It is an organic essential oil that can be used for all skin types by both men and women. It is available in a 15 ml bottle.
How To Use Satthwa Tea Tree Essential Oil ?
Mix a few drops of this essential oil with a carrier oil
Use according to the concerns you have.
Satthwa Tea Tree Essential Oil Benefits And Uses :
Prevents dandruff.
Treats acne and pimples.
Helps with cold sores.
Removes body odor.
Removes stress.
Satthwa Tea Tree Essential Oil Ingredients
MELALEUCA ALTERNIFOLIA (TEA TREE)