SUGAR Cosmetics Arch Arrival Brow Definer Reviews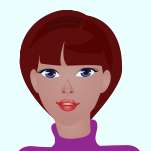 PROS
Travel-friendly
Longwearing
Blends well
Natural finish
Sweat/humidity-resistant
Brush included
I just loved the packaging, so sleek and minimal. The pencil comes in a triangular shape and has a to the point tip. The pencil is in a creamy texture and comes off easily with a few swipes. Its triangular shape and the tip of the pencil makes it easy to use, to outline your brows and the flat side to actually fill in the brows.
View More…
PROS
Water-resistant
Travel-friendly
Pigmented color
Longwearing
Blends well
Natural finish
Sweat/humidity-resistant
Brush included
I use this brow definer in the shade 04 (Felix Onyx). The best part about this brow definer is it also contains brush for making brows look defined. It is travel friendly. And if sweat also comes on brows then also it doesn't remove the colour. It has pigmented color and blends easily. It makes eyebrow look real not fake.
View More…
View All Reviews
SUGAR Cosmetics Arch Arrival Brow Definer boasts of a specially-designed triangular slant on one end and a spoolie on the other end. It is ideal for precise shaping with a pointed tip and generous filling with a flat edge and for setting your brow hairs in place to look natural. It's rich, creamy, and the lightweight formula gives you natural-looking brows instantly. With its lasting power of 12 hours, the humidity-resistant, waterproof formula ensures the color does not slide around through the course of the day. It is free of mineral oil, preservatives, paraffin & parabens. It does not require an additional sharpener.
How To Use SUGAR Cosmetics Arch Arrival Brow Definer ?
Twist the pencil to bring out the product a little.
Apply the color with light pressure.
Use the flat side of the pencil to shape the beginning of the brow
Use the pointed tip to define the edges of the brow.
Trace the pencil along the bottom edge of brows, blend upwards.
Trace the pencil along the top edge of brows, blend down.
SUGAR Cosmetics Arch Arrival Brow Definer Benefits And Uses :
Gives you bold and bushy brows.
Fills gaps easily and creates a natural look.
Lasts for 12 hours straight
Creates precise thin fine lines.
SUGAR Cosmetics Arch Arrival Brow Definer Shades (Colors) :
Jerry Brown (Medium Brown)
Taupe Tom (Grey Brown)
Woody Scooby (Deep Brown)
Felix Onyx (Dark Blackish Brown)
Other Eyebrow Pencils And Enhancers
View All