SUGAR Tip Tac Toe Nail Lacquer Reviews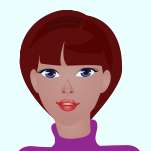 PROS
Wide brush applicator
Sturdy packaging
Available in many shades
Chip-resistant
Available in matte, gloss, and shimmer finishes
I have used this nail paint from past few days it is an amazing nail paint looks so luxurious i m already in love with it i will recommend you guys to get this without thinking once its an must have nail paints i love this nailing shades price is also affordable
View More…
PROS
Wide brush applicator
Sturdy packaging
Available in many shades
Chip-resistant
Available in matte, gloss, and shimmer finishes
When it comes to formula and colours Try Sugar is the best! PROS: •It only requires 2 coats •Non-yellowing •Fast drying •Chip resistant •Stays for good 10-15 days Price: ₹199 Quantity: 4.5 ml per shade Sugar has a lot of variety when it comes to the formulation, I am currently using the Sugar Classics, Shade Number 53. It is also available in matte and shimmer variant
View More…
SUGAR Tip Tac Toe Nail Lacquer is all you need to paint your nail throughout the hard-working days. These are available in a wide range of gloss, matte, and shimmer finishes that are zero-chip and steak-free. Its High Reflection Resin System ensures 100% opaque coverage in just one stroke application with a generous plumping effect. The presence of color-protecting UV filter and 2-fold plasticizer protects the nail lacquer from chipping. The wide brush attached to the removable outer cap allows you precise application at one go easily. It is a non-toxic formula available in various colors to help you get bold and classy nails.
How To Use SUGAR Tip Tac Toe Nail Lacquer ?
Clean your nails.
Apply a base coat on your nails and let it dry.
Pick your favourite shade from the range of SUGAR Tip Tac Toe Nail Lacquer and apply it to the nail starting from the tip to the ends of the nails.
Apply another coat once the first coat has dried.
Seal it with a top coat.
SUGAR Tip Tac Toe Nail Lacquer Benefits And Uses :
Delivers true color pay-off.
Gives a steak-free finish.
Opaque coverage.
Contains color-protecting UV filter
SUGAR Tip Tac Toe Nail Lacquer Shades (Colors) :
023 Blush-A-Bye Baby
030 Purple Passion
047 Tan About Town
010 Grays of God
069 Graduation Grey
027 Pinky Promise
020 Set on Sapphire
025 Jack Of All Jades
035 The Big Bang Berry
036 Holly Golighty
034 Breaking Bare
Eyed Boy
061 Rise from the Red
008 Purple in Paradise
022 Silver Screen
033 Mad Magenta
037 Peachy Little Liars
038 Coraline in The CIty
044 Sapphire Straits
015 Seal the Slate
009 Bowl of Berries
011 Cream come True
028 Green is Good
032 Marry Poppins
007 Carpe Creme
068 Lust for Lime
001 Purple Patch
004 Mauve Mountains
039 Bold as Brass
040 Rust for the Record
043 Deep Down Diopside
062 Peacher Perpect
063 Mint Money
064 Pop the Purple
066 Sunny SIde up
067 Fan the Flame
070 Blushing Blow
006 Cookie Cutter
014 Purple Prose
021 Good as Gold
026 Beat the Blues
029 Fuel the Fire
056 CHerry Jane
060 CHerry Christmas
051 Social Sepia
053 Bow Brown
057 Red of Roses
058 Scarlet O' Hara
071 Mustard Memory
012 Pink Positive
013 Break on Blue
016 Coral Compass
017 Lilac Lustre
018 Bounce Black
019 Rambling Rose
023 Bird's Eye Blue
041 Amethyst Actress
042 Rock and Rose
003 Burn your Beiges
046 To Taupe It All
048 Chestnut to the Chase
050 Bridal Brown
052 Brass Balls
054 Show of Sands
031 Black in Business