Sunsilk Lusciously Thick & Long Conditioner Reviews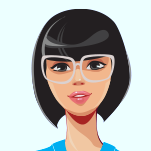 PROS
Nice fragrance
Sturdy packaging
Sunsilk Lusciously Thick and Long Conditioner leaves my hair silky, soft, smooth and frizz free, love the fragrance. The only thing that bothers is it has many Chemicals....tho it hasn't damaged my hair till date. It is value for money. I would definitely recommend others to give it a try.
View More…
PROS
Nice fragrance
Sturdy packaging
Last longing fragrance
Reduces tangles
Fresh hair
Affordable
Sunsilk lusciously Thick and long was the first ever hair conditioner I had used. 1st things 1st... I loveeeeee the fragrance of the shampoo and well as the conditioner. Such a lovely shimmery pink shampoo along with smooth fragrance full conditioner. Just a little amount of conditioner is pretty good enough to use on medium volumed hair... It last more than a week Less frizzy Less tangled hair Fresh hair for longer days And fragrance lasts longer than you think. But it does have few chemicals. But I haven't felt any effects as far as till now.
View More…
Sunsilk Lusciously Thick & Long Conditioner nourishes the hair and improves the volume to make it look two times thicker. It is enriched with keratin yogurt that provides strength to the roots, so it grows fast, thick, and becomes more bouncy. This conditioner is based on a revolutionary conditioning technology that makes the hair much more manageable. It also has a unique compact lubrication technology that separates each hair strand. This conditioner is highly effective in protecting the hair from damage from the Sun, outside dust, and pollution. It provides your hair with all the essential nutrients and gives you long-lasting volume.
How To Use Sunsilk Lusciously Thick & Long Conditioner ?
Shampoo your hair and rinse thoroughly.
Take a small amount of conditioner on your palm.
Spread it across the length of your hair starting from root up to the tips.
Leave the conditioner on for a minute.
Rinse it off well.
Sunsilk Lusciously Thick & Long Conditioner Benefits And Uses :
Provides the hair with essential nutrients.
Gives you thicker hair.
Makes your hair soft, smooth, and much more manageable.