Anti Aging

Emollient

Keratolytic

Moisturizing

Skin Conditioning

Solvent
Potential Negatives

Allergens

Comedogenic Rating (2)

Fungal Acne Trigger

Silicone
Additional details
Note: Our analysis counts for the known ingredients out of total ingredients , Some ingredients remain undisclosed from the brands and some we might not have enough information
Certifications

The Body Shop Drops Of Light Brightening Day Cream Ingredients
ALOE BARBADENSIS (ALOE VERA) LEAF JUICE POWDER
CAPRYLIC/CAPRIC TRIGLYCERIDE
PALMARIA PALMATA (DULSE) EXTRACT
ROSA CENTIFOLIA (CABBAGE ROSE) FLOWER EXTRACT
Acrylates/C10-30 Alkyl Acrylate Crosspolymer
The Body Shop Drops Of Light Brightening Day Cream Reviews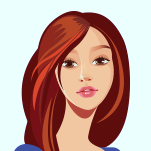 PROS
Lightweight
Non-Greasy
Mild-fragrance
Absorbed quickly
It works as a light weight moisturiser, you can use it alone or wear it with makeup, use a toner before this, use it for two weeks and you'll see the glow and freshness on your face, when you use it daily, it leaves your skin fresh and brings a good pinkish glow, it's not at all greasy, and works for oily skin as well. I have combination skin but i didn't find any trouble on my T-zone with this product. It really works for my skin.
View More…
The Body Shop Drops Of Light Brightening Day Cream is a clinically proven nourishing cream that helps in reducing the dark spots. It is enriched with Aloe Barbadensis Leaf extracts that soothe the skin and works as an anti-acne agent. This cream contains beneficial vitamins, which help in protecting the skin from UV rays. It removes the dead cells from the skin, offers clear and hydrated skin. This brightening day cream moisturizes the skin, evens the skin tone, gives a healthy glow to your skin, and does not leave any greasiness on the surface. Within four weeks of usage, your skin looks healthier and brighter.
How To Use The Body Shop Drops Of Light Brightening Day Cream ?
Take a small amount of the cream on your palm.
Dot the cream all over the face and neck.
Massage it gently.
Apply it every morning over a toner.
The Body Shop Drops Of Light Brightening Day Cream Benefits And Uses :
Provides hydration to the skin.
Leaves the skin soft and smooth.
Evens the skin tone.
Makes the skin healthy and bright.