Anti Aging

Moisturizing

Skin Conditioning

Solvent
Potential Negatives

Allergens

Comedogenic Rating (2)

Fungal Acne Trigger

Silicone
Additional details
Note: Our analysis counts for the known ingredients out of total ingredients , Some ingredients remain undisclosed from the brands and some we might not have enough information
Certifications

The Body Shop Fuji Green Tea Replenishing Gel Lotion Ingredients
BERTHOLLETIA EXCELSA (BRAZILNUT) SEED OIL
BUTYROSPERMUM PARKII (SHEA) BUTTER
SESAMUM INDICUM (SESAME) SEED OIL
Acrylates/C10-30 Alkyl Acrylate Crosspolymer
Camellia Sinensis Leaf Extract
The Body Shop Fuji Green Tea Replenishing Gel Lotion Reviews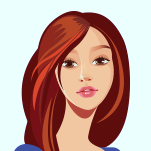 PROS
Great enchanting fragrance
Non-greasy texture
Perfect texture
Absorbs in quick
I have recently started using this body lotion and I am loving it my skin feels a little bit dry after shower and this body lotion works wonderfully good on me . It has a perfect texture not too runny not too thick perfect for normal skin . Its smell is really refreshing but it might be irritating for sensitive nose because the smell does remain for a bit long. I feel really soft after applying this lotion and it gives enough moisture to my skin for next 24hrs. A bottle of 250ml product is priced at rs. 575 (in store) and i feel it is a little over price but my overall experience with this product is going very good and i will repurchase it . If you are someone who looks quality over price then you should give it a try .
View More…
The Body Shop Fuji Green Tea Replenishing Gel Lotion is an extremely hydrating lotion which helps in detoxification of the body and soul. It has a lovely mild fragrance of the Fuji Green tea which is extremely refreshing. The lotion is lightweight and makes the skin look healthy and beautiful. It comes in different size variants making it easy-to-use and carry around. Fuji Green tea is rich in essential nutrients which makes any product they are used in, rich in antioxidants. The lotion is great at attacking any bacteria or harmful impacts on the skin. The skin feels more nourished, rejuvenated and firmer with regular use. The lotion is suitable for all skin types.
How To Use The Body Shop Fuji Green Tea Replenishing Gel Lotion ?
Apply on the skin.
Glide the lotion on your skin.
Massage with a small amount of lotion on the arms and the legs.
Keep massaging on the body until it is absorbed.
Use on the other parts of the body if required.
Avoid direct contact with the eyes.
The Body Shop Fuji Green Tea Replenishing Gel Lotion Benefits And Uses :
Light texture and does not feel sticky on the skin
The lotion relaxes and calms the senses and the soul
Non-greasy on the skin
Great longevity of the lotion
Fragrance of lotion lingers on for long
Vegan product
Hydrates and nourishes the skin beautifully
Makes the skin soft, smooth and supple
Suits all skin types
Skin feels firmer
Lotion acts as an antioxidant
Various size variants available