Anti dandruff

Anti Hair Fall/Loss

Antioxidant

Frizz Control

Hair Conditioning

Hair Moisturising

Hair Shine

Hair strengthening

oil control

Scalp Moisturising

Scalp Protection
View More
Special Ingredients
Potential Negatives

Formaldehyde-Releasing Preservatives

Irritant

Silicone

Sulfate
Additional details
Note: Our analysis counts for the known ingredients out of total ingredients , Some ingredients remain undisclosed from the brands and some we might not have enough information
Tresemme Hair Spa Rejuvenation Conditioner Reviews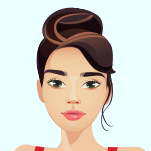 PROS
Lightweight
Pleasant fragrance
Spa-like care at home
One of the best conditioners that I personally recommend. I have an oily scalp and most of the conditioners leave a very greasy layers after I wash it. But this worked wonders for me. After using it, I bought 2 more but it's barely available in the market. Must use.
View More…
PROS
Lightweight
Pleasant fragrance
Spa-like care at home
I have been using the Tresemme botanique nourish and replenish conditioner over a month now and I can say it has quickly become my favorite. It makes my hair smooth, soft and keeps the frizz at bay. It keeps your hair smelling so good like a spa treatment, I can totally recommend this conditioner to anyone.
View More…
Nourish your scalp and give your hair the benefits of a luxurious spa at home. TRESemmé Hair Spa rejuvenation shampoo gently deep cleanses your hair resulting is your hair cleansed and moisturized, looking thicker and shinier. The fresh-scented, professional-grade formulas, infused with hydrating marine minerals complex and essential nutrients, deeply nourish your scalp, leaving your hair moisturized and conditioned, detangled, and beautifully soft to touch. TRESemmé Hair Spa rejuvenation shampoo is also a scalp massage-able conditioner developed specifically for both scalp and lengths of the hair.
How To Use Tresemme Hair Spa Rejuvenation Conditioner ?
Shampoo your hair.
Take the desired quantity of conditioner and apply it from the roots to the tips of your hair.
Leave it on for 2-3 minutes.
Rinse off thoroughly.
Tresemme Hair Spa Rejuvenation Conditioner Benefits And Uses :
Gently cleanses your hair.
Moisturizes and nourishes your hair.
Makes thicker and shinier.
Hydrating marine minerals complex.
Detangles hair ans mkes it soft and manageable.
Tresemme Hair Spa Rejuvenation Conditioner Ingredients
DMDM HYDANTOIN (FORMALDEHYDE RELEASER)
HELIANTHUS ANNUUS (SUNFLOWER) OIL
STEARAMIDOPROPYL DIMETHYLAMINE