Anti Aging

Antioxidant

Brightening

Occlusive

Replenishing

Skin Conditioning

Skin Hydrating

Skin protecting

UV Protection
View More
Special Ingredients
Additional details
Note: Our analysis counts for the known ingredients out of total ingredients , Some ingredients remain undisclosed from the brands and some we might not have enough information
VLCC Cocoa Butter Hydrating Body Lotion Reviews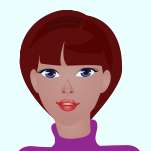 PROS
Contains SPF 15
Suitable for all skin types
Non-greasy
Paraben-free
VLCC cocoa butter Hydrating Body Lotion is good for all skin. It's smell is very nice. Its non greasy body lotion, which is enriched with cocoa butter. It has also SPF 15, which provides UVA & UVB protection and skin darkening problem. This cocoa butter lotion makes skin very soft and refreshing. Recommended to all.
View More…
VLCC Cocoa Butter Hydrating Body Lotion is a non-greasy formula that hydrates the skin deeply. It is enriched with the conditioning qualities of Olive oil and Aloe gel, which moisturizes the skin, conditions the skin, and offers a radiant look to the skin. It is fortified with essential fatty acids that penetrate deep into the skin and skin stay hydrated for long hours. It contains cocoa butter, which helps the lotion to absorb quickly into the skin, and your skin does not feel oily. It is infused with SPF15, which provides protection from UVA and UVB rays, prevents skin darkening and premature aging signs.
How To Use VLCC Cocoa Butter Hydrating Body Lotion ?
Take the required quanitity of product into the palm.
Apply it all over the cleansed skin.
Massage it gently until it is absorbed into the skin.
Apply it twice a day for better results.
VLCC Cocoa Butter Hydrating Body Lotion Benefits And Uses :
Skin feels fresh
Leaves skin soft.
Protects skin from harsh pollutants.
Exfoliates the highly pigmented outermost layer of the skin.
Moisturizes the skin.
VLCC Cocoa Butter Hydrating Body Lotion Ingredients
ALOE BARBADENSIS (ALOE VERA) LEAF EXTRACT
BUTYROSPERMUM PARKII (SHEA) BUTTER
OLEA EUROPAEA (OLIVE) OIL
THEOBROMA CACAO (COCOA) SEED BUTTER
TRITICUM VULGARE (WHEAT) GERM EXTRACT