7 Tips On How To Choose The Right Bra For Your Outfits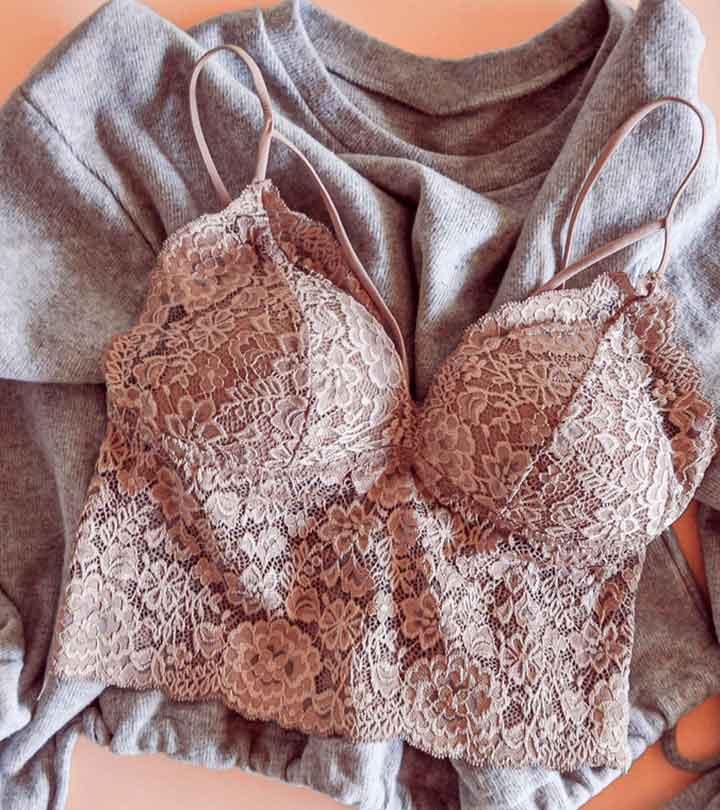 A well-fitting bra is essential for more than just looks or good health. It can alter your outfit's overall appearance and enhance the fit of your favorite shirt or dress. Strapless bras, bralettes, and silicone stickers have quirks that must be considered if you want to avoid a fashion disaster. So, if you are confused about what bra to choose for what outfit, we are here to help. Here are some kinds of bras that will keep you sorted for every type of dress you own. Read on to know them all!
1. Bra With Adjustable Straps For Off-Shoulder Clothes
It's essential to have a bra with straps that you can adjust according to your clothing. This comes in handy in case your back is asymmetrical (which is common) or if your top has only one sleeve. In addition, some convertible bras include shoulder straps that can be switched for those who want an open back, while others have elastic bands that can be wrapped around the torso to lower the back. In any case, you should check to see if the bra's straps and bands are adjustable so that you can set it up to your exact specifications. You can also remove the bra straps whenever you wear a dress or top that reveals some or all of your shoulder.
2. Bralette, For A Layered Look
It's great on its own, but it also works as a layering piece, which can be worn with a denim jacket, a sheer large top, or a button-down shirt and jeans. You may also wear a bralette as a top layer under a breezy summer dress, or you can let it peek out from under a low-cut top. There you have the perfect outfit with a hint of feminine charm!
3. Stick-On Silicone Patches
When you need support for your breasts but can't wear a bra with a band at the back, a bra with adhesive will do the trick. If the open-back dresses have a high neckline, they're an excellent choice for the stick-on bra. Also, if your gown has a low-cut neckline and enhances the cleavage, you may want to select a lace-up style that allows you to alter the ribbon in the middle of the cups to bring them closer together. Evening dresses and shirts benefit significantly from these bras, especially those without a back or deep v-neck. They are also strong with glue, so you don't have to worry about them falling off.
4. Plunging Bra For Deep Necklines
This underwire bra works wonderfully with low-cut tops. You can get ones with cushioning and even a little bit of shape-shifting. They bring attention to the breasts in an understated manner. Put it on with your low-cut formal shirts and dresses. As a result, it blends entirely with low-cut garments, making it the ideal companion to dresses and tops. It's perfect for bigger bust sizes and fits well with low-cut dresses that hide the shoulders.
5. Bodysuit For Off-Shoulder Tops
A bustier or bodysuit is a perfect option if you do not want to show your straps. You may wear these under strapless dresses and shirts confidently, knowing the band won't slip down. This is ideal for those with smaller cup sizes. You can also add a jacket to it and make a layered clothing look for yourself.
6. Racerback Bras
Bras with the racerback and T-back are great options if your dress has enough fabric in the back to hide the straps. Combine it with sleeveless dresses, suits, and tops with a T-back. Those not owning a racerback bra may use converters to bring their bra strap together on the back and get the same effect.
7. Lifting Tape Or Adhesive Bras
Adhesive nipple pasties and breast tape are game-changers for women who wear dresses with cutouts & straps that make wearing a bra, even a silicone strapless one tricky. In addition, adhesive coverings or lifting tape can be worn with clothing that has less fabric and exposes more flesh than a typical dress or top.
Shopping for the perfect bra feels no less than rooting for the ideal set of Cinderella shoes, but knowing what you need can make the quest easier. Make sure you shop for the right size and pick neutral colors. Colors like black, beige, and white go with most outfits. Also, it is better to invest in good quality bras as they are the piece of clothing that sticks to your skin the most. So, would you like to add anything to our list? Let us know in the comments section!
The following two tabs change content below.