A Comprehensive Guide To Non-Invasive Skin Treatments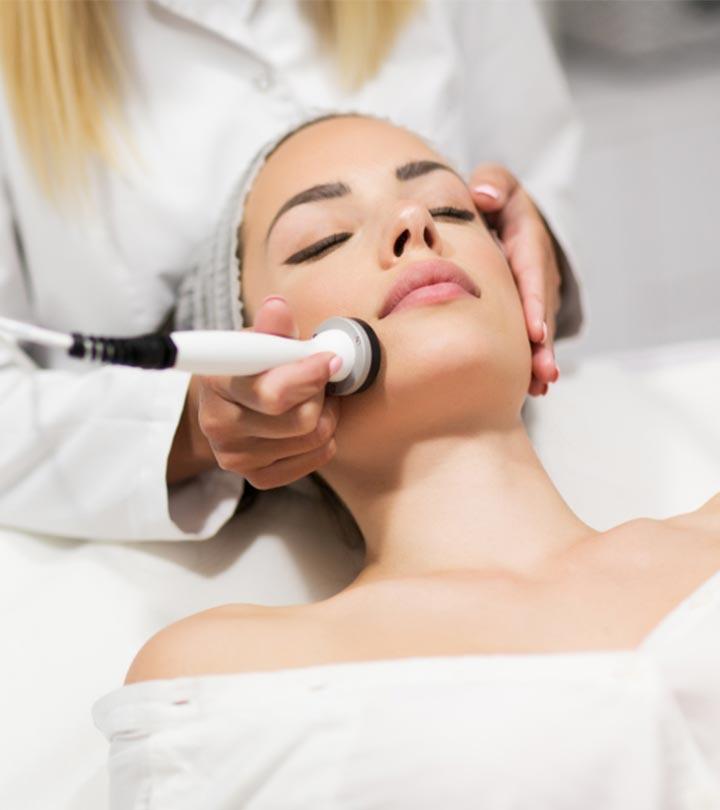 Non-invasive laser treatments are a good alternative to plastic surgery and other time-consuming cosmetic routines. You may get the same long-term benefits for your skin without exposing yourself to the risks of more intrusive procedures. During the pandemic, non-invasive skin treatments rose in popularity because of their perceived safety, and they continue to enjoy a high level of attention because of their apparent efficacy. The goal of non-invasive cosmetic procedures is not to alter your appearance too drastically or give you a plastic look, but rather to provide a rapid and effective outcome. They're ideal for people who like minimal makeup, making your skin seem natural, healthy, and radiant. In contrast to invasive surgery, these procedures usually cause no discomfort, require little or minimum recovery time, and have few, if any, adverse side effects.
The Fundamentals Of Non-Invasive Skin Care
Even though in recent years, non-surgical skin tightening procedures have grown increasingly popular, not everyone is familiar with them. Non-invasive refers to procedures that do not compromise the skin's structural integrity. Cosmetologists don't use needles or anything else that might harm your skin when performing these procedures.
What Are The Non-Invasive Methods?
Ultrasonic, microcurrent, phototherapy, cryolipolysis, and laser are all examples of such cutting-edge skin care technologies. All  these treatments are of a high end quality that only qualified professionals can use. In addition, these new formulations are far more potent, allowing the active components to reach deeper into the skin.
1. HydraFacial
If you suffer from acne or are looking for a remedy for dry skin, HydraFacial is the solution for you. The process begins with thoroughly cleansing and exfoliating the skin using a specialized instrument, followed by the intradermal injection of a moisturizing and nourishing serum mix. After using this product, your skin will be clean, nourished, and healthy.
Benefits:
HydraFacial is sometimes called "Hollywood washing" since the results are immediately apparent: your skin will look fresh and healthy. This treatment is suggested as a quick fix before a big event since it leaves no irritation or flaking and allows for the rapid application of makeup.
Risks:
Keep in mind that not everyone would benefit from a HydraFacial skin treatment. For those suffering from rosacea, the suction effect can worsen the condition by putting extra pressure on the blood vessels.
2. Microdermabrasion
Microdermabrasion, often known as "crystal peeling," is a form of mechanical skin peeling that employs microcrystalline abrasive particles to achieve the desired results. The outcome is an exfoliation of the upper dermal layer when the skin's dead cells are shed. Next, the skin is polished using a microdermabrasion device's specialized nozzle and aluminum oxide crystals. Even after the first treatment, your skin will look and feel better.
Benefits:
Dermatologists agree that microdermabrasion is a gentle treatment that won't harm your skin's dermal layers. In addition, cosmeticians will tell you there is no need for downtime following dermabrasion because adverse reactions and discomfort are exceedingly unusual.
Risks:
Rosacea and other skin irritations, infections, diseases, and allergies are contraindications to therapy.
3. Radiofrequency (RF)
Lifting using radiofrequency (RF) energy is a cosmetic technique that helps restore skin firmness and suppleness. By penetrating deeper layers of skin and encouraging collagen and elastin formation, RF frequencies tighten the skin effectively with minimal downtime.
Benefits:
Compared to plastic surgery, which requires incisions and manual skin lifting, RF's preservation of the epidermis and the toning effect of collagen stimulation yield a more subtle and natural appearance.
Risks:
The risks associated with radio wave lifting are similar to those of other procedures that target deep tissues. Acne, eczema, and a general increase in skin sensitivity are three of the most common.
4. CoolSculpting
Cryolipolysis is a technique that uses low temperatures to remove adipose tissue. This non-invasive skin treatment is performed using specialized vacuum equipment rather than a surgical incision. Safe for use on the face and body, the gadget transfers cold to fat cells directly without harming the skin, blood vessels, or other tissues.
Benefits:
Cryolipolysis, or CoolSculpting, is an alternative to surgical liposuction since it stimulates the body's natural fat-burning mechanisms. As a result, a speedy and trouble-free recovery is guaranteed following the operation.
Risks:
Cryolipolysis has no significant health hazards in most situations, although it does come with a few caveats. Paradoxical adipose hyperplasia (PAH) is one such condition; fat cells enlarge rather than shrink in PAH (1). Other examples include autoimmune illnesses and cold-temperature allergies. Therefore, it's essential to talk to a doctor about the potential side effects of the therapy before you get started.
So now that you know all the non-invasive ways to tighten your skin, you will be able to keep your youthful face intact for longer. Make sure you thoroughly research each of them before signing up for the treatments. So, which of these treatments do you think is ideal for you? Let us know in the comments section.
The following two tabs change content below.