A Makeup Paradise – Just A Click Away!
It's been four years of picking the perfect shade of red lipstick from an array of choices. Four years since that pitch black, smudge proof kajal was just at arm's length. It's been four years since makeup became a hobby from simply being a regimen – because it's been four years since Nykaa.com launched its candy shop-like online shop for makeup lovers.
If you haven't already heard about Nykaa, you are going to love the name after you know what it means.Nayaka in Sanskrit means 'actress' or being in the spotlight. Nykaa is derived from Nayaka, so you can glam up and be ever ready to be inthe spotlight.It launched in 2012, and started off by selling L'Oreal lipsticks and Maybelline nail paints online. Today, they have partnered with 400 brands, and house more than 4,000 beauty products, so that you never have a makeup meltdown, ever! They even have their very own line of nail enamels in fun colors that are sure to brighten up your world. From being the most innovative e-commerce company to being rated the top e-commerce website in the digital woman's world in India, Nykaa.com has managed to bag all these accolades! The proof is in the pudding because there are more than 1,78,000 happy customers who shop from their website. They only ship great quality products to ensure thatthose makeup crazy women look pretty – because only the 'happiest girls are the prettiest'.
The multi-talented, award-winning founder and CEO of the website believes that "retail is in detail", and this site truly takes care of minute details. They have a vast range of products for skin, hair, and makeup, not just for women, but for men too. They also have some stuff for mommys and babies. Did I forget to mention that they have jewelry too? But this is only the retail side of the story. Nykaa.com has an active blog where experts give you makeup, beauty, and wellness advice. They have recently partnered with a whole lot of beauty salons, spas, and fitness studios in many cities across the country. Through their website, you book a prepaid appointment at any of these places, and enjoy these services, sometimes at a steal of a price. It's true! They offer some great discounts on these beauty services.
To celebrate its fourth year of success, Nykaa.com sent me a goodie bag, which came as a very pleasant surprise!
The shimmering gold makeup kit had
A leave-in conditioner from BBlunt that came just in time (the monsoons are almost here!) to tame my frizzy hair.
An aloe-based moisturizer for dry and sensitive skin from Plum (smells amazing and feels so soft on the skin).
A berry-tinted lip moisturizer from Island Kiss (with VitaminE and a whole lot of lovely oils that not only made my lips soft but also gave me a berrylicious natural pout!).
The 'Love & Joy' fragrance from All Good Scents (smells so good, it set the men reeling and the women feeling – J!!!).
A lovely shadow palette from Avon (with a guide to give me that perfect natural-looking smokey eye).
A lip balm from Eau Thermale Avène with an SPF of 30 (I need not worry about having sun-kissed lips anymore!).
Three fun shades of lipsticks – a gorgeous red from Maybelline Colorshow, a melon pink from Lakme 9to5, and a natural tint in light pink from Makeup Revolution (I am all set for the summer party season with these shades!).
I was also extremely excited when I saw a pack of four vibrant nail paints from Nykaa. The pouch it came in is not only cute, but also compact enough to carry knickknacks while traveling. A pink shade called Strawberry Tart is the perfect, perfect pink that is sure to add some fruity fun to your ensemble. A reddish pink, called Wild Berry, will spice up your nails. The maroon shade, or Cranberry Crumble, will definitely leave an impression on the onlookers with its bold statement. A purple-blue, called Midnight Craving,will make those night outs a lot more fashionable! Of course, these are great colors, but what really got me was the rich, luscious texture. One swish of color, and my nails were coated evenly. The paint leaves a beautiful shine, giving a luxurious feel to your nails. These nail paints are a must-have if you love to do up your nails. They cost only INR 179, and they come in a wide range of colors and textures. You are going to have a great time splurging on nail paint alone when you log onto the Nykaa.com website.
The next time you feel makeup deprived, or need to lighten up your mood, just log on to Nykaa.com and shop away. Who cares whether it's morning, noon or night? It doesn't matter if it's summer, winter or fall because makeup can never go out of vogue, and yes, the woman is right – you can never have too much makeup!
The following two tabs change content below.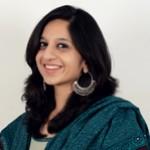 Latest posts by Shirin Mehdi (see all)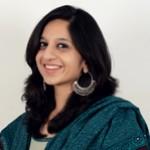 Shirin Mehdi
A jack of many trades and a master of some, Shirin is a writer, a fashion designer, and a chef by her own acclaim. She loves food, and though she might want to call herself a great cook, she just falls short of seasoning. She also loves Yoga, and has extensive knowledge about the postures of the asanas. Always muddled up between traditions and modernism, she thinks she would have been a better fit in the vintage era. She loves life and believes in living it up to the fullest.