Burnt By Her Dad, Here's How This Acid Attack Survivor Made Fashion Her Calling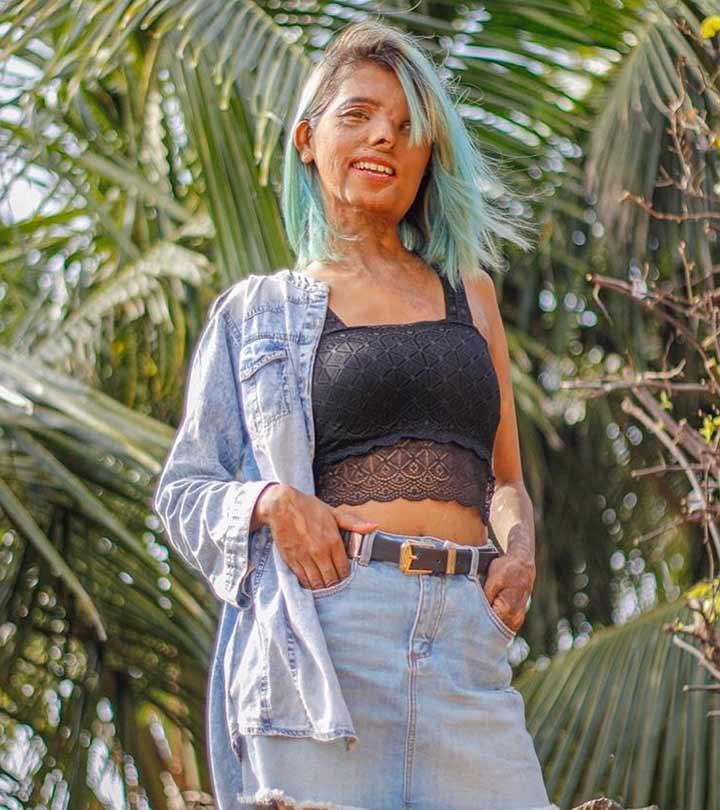 For over years, women have been on the receiving end of patriarchy, bigotry, and societal pressure. This has led to a number of vile and heinous crimes against them. The worst part of all this is that there is zero consideration towards the age or health condition of a person when such crimes are committed. What makes this worse? Well, the hurt is not just caused by the society. It is the family, and sometimes their own parents.
However, despite all this, several women have come out to the top, beating all the odds against them in ways no one can really imagine. Not only do they recover from the wounds and pain caused by a biased and heartless society, but they go on to reach heights that no one would have expected them to reach over time.
Against this backdrop, we bring to you the story of a girl who had to endure the horrors of the society way before she understood what the world was. We bring to you Anmol Rodriguez, a fashionista and a woman with a golden heart.
What makes her so special?
At the age of two months, Anmol went through what no kid should have ever gone through. While being breastfed, Anmol and her mother were doused with acid. And the reason? Because her father did not want a girl child.
After this act was carried out, the father escaped, leaving the mother and child to die. The neighbors rescued the duo and took them to a hospital. The damage was so bad that the mother succumbed to her injuries and Anmol survived with a permanently blind eye and extensive face damage.
Having had the worst start for her life for no fault of hers, Anmol had nowhere to turn. But when God shuts everything else out, he opens hope for people. Over the course of the next five years, the doctors and nurses who worked in the hospital took care of her at their own expense. Being a two-month-old, it took her that long for all the wounds to heal.
After they ensured that she was healed completely, they handed her over to an orphanage in the city—Shree Manav Seva Sangh.
And that was the first time Anmol received love and affection as she had never experienced so far in her life. Despite the warm welcome she received, mingling with her peers always proved to be a challenge for Anmol. The saddest part was that she was too young to understand why she was different from the other children. Although no one hated or teased her, the children at the orphanage were genuinely scared of her face. However, that changed as she grew older.
What sets her apart is that, despite the scars on her face, Anmol never lets them determine her capabilities and potential. She picked up one of the strongest weapons ever—education. While she did fall prey to the societal obsession for looks, she never let it deter her. In fact, while in college, she realized her love for fashion and her stylish outfits turned heads everywhere. At this point, she realized that destiny was kinder to her. People who were born normal and then became acid attack victims, they could not come back to normal life. Having always remembered herself with the scar, she had nothing to lose. To bring out the acid attack victims out of hiding, Anmol created the Acid Survivor Sahas Foundation. Her mission was to help these women return to regular life. She made this possible by counseling and helping them attain employment.
While looking at where she has reached and the amount of effort she puts in to help people out there, her optimism and energy are unparalleled.
Today, 23-year old Anmol has aspirations to become a model, and she has received several offers for the same too. With a massive fan following, Anmol is a living testament that acid can burn one's face, but the soul is as strong as it is.
Looking at the road ahead, Anmol's target is to become a commercial acid attack survivor model. In addition to getting into the fashion world, she also wants to show the world that nothing can stop those who really want to achieve great heights.
Anmol is a motivation for everyone who believes that hurdle is the end of life. On those lines, she went on to reach great heights without expecting sympathy from anyone. As far as she is concerned, the acid attack was not her fault and she did not even have a memory of it. Without letting it curb her down, she broke out free to shine to the fullest of her glory.
So, feeling tired? Lost your job? Broke up? What is your excuse for not achieving what you wanted to? Whatever the excuse, it is not good enough to stop your pure will power.
The following two tabs change content below.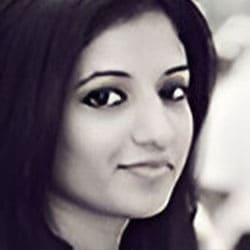 Latest posts by Chaitra Krishnan (see all)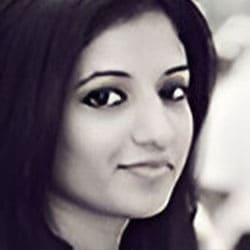 Chaitra Krishnan
Chaitra is an extremely passionate writer and storyteller. She has a triple main Bachelor's degree in Journalism, Communicative English, and Economics and a Master's degree in Journalism and Mass Communication. She has more than three years of experience in content writing and editing and specializes in beauty, fashion, and lifestyle genres. Her background in journalism helps her guide her team in churning out fine content for the readers. When she's not editing or juggling tasks at work, she likes to daydream and stalk doggos on Instagram.