Sister Love: How Alia Bhatt Feels Guilty For Not Understanding Her Sister's Depression Battle On Time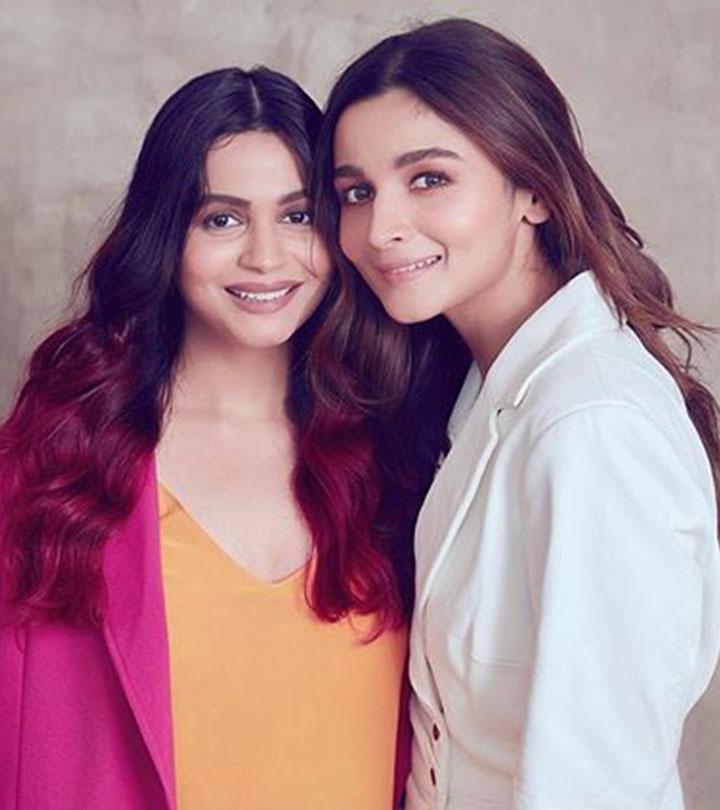 What is depression according to you? That stomach-churning feeling that you get even when everything around seems to fall in the "all is well" category? Or is it when you zone out in the middle of engaging, interesting conversations with your close folks? We think that there cannot be a well-defined meaning of depression that can be declared worldwide. Every person who has or who is facing depression will have their own individual way of defining and explaining what they're going through.
Earlier people never paid much heed to mental health. However, now, thanks to the shift in belief systems, mental health is slowly getting the attention that it requires as something that is as vital as the physical health of a person. We should be glad that we're born in an era where people are coming out in open and talking about their battles with respect to anxiety and depression. It's sad though, that still a majority of us humans laugh it off when we hear about someone who is mentally disturbed. Instead of laughing at them or mocking them, if we try to have a heart-to-heart conversation with them, we could heal them. And by doing this, we're sure the number of depression cases will also subside.
Whilst we, the common people, continue to have our daily struggles of keeping the demons inside our heads calm, it looks like the starry world of Bollywood too isn't free from these struggles. At a recent event that Bollywood's bubbliest star Alia Bhatt attended, the actress broke down inconsolably while talking about her elder sister, Shaheen's battle with depression. Let's read and know more about this.
When Alia Bhatt Broke Down
It's natural and understandable that you'll be in a shock to know that your very own elder sister with whom you are living under a single roof was battling depression for decades and you had no clue about it. This was exactly the case of Alia, who is five years younger to her sister Shaheen. Alia broke down at a public event talking about how she feels guilty for not having understood the intensity of her sister's condition and helped her. She says that only after reading her sister's book "I've Never Been (un)Happier" she has realized the depth of emotions and disturbances that her elder sister faced without letting know anyone about it. For those who aren't aware, Shaheen unlike Alia, chose to walk on the path with no limelight on her. She chose to make her life an off-camera affair.
Shaheen Bhatt's Battle With Depression
It was only a few years back that Shaheen took the courage to come out in open and talk about depression that she faced since the age of twelve. It was the time when celebrity chef, Anthony Bourdain (61) and celebrated international designer, Kate Spade (55) were in news for having successfully committed suicide. Reading the stories of depression that these eminent international personalities battled made Shaheen think that, "It could easily have been me." These incidents hit her so bad that for the first time she decided to talk about it and she did so by writing a personal essay for Vogue India (1). In the essay, she compares depression to a lousy hamburger that is going to rob one of their will to live any longer. She refers to depression as unkempt, unbathed darkness that leads to one's isolation and eventually leads to the worst condition of committing suicide.
It's true people, if you go look at the WHO (World Health Organization) stats, every year approximately 800,000 people succumb to suicide (2).
Shaheen's Initiatives To Help People Who Battle Depression
Shaheen knew that she couldn't stay mum about the effects of depression. Therefore, at first, she started an Instagram account @herecomesthesunofficial where she and her team encourage conversations revolving around anxiety and depression. On this Instagram page you will find stories of people from all genres of the society talking about their battle with depression.
And Shaheen just didn't stop at that, she chose to pen down her struggle with this demon and wrote a book that has recently been published. The book titled, "I've Never Been (un)Happier" gives an insight into her feelings right from when she was a young girl. It talks about her insecurities, her struggles with emotions, and most importantly her struggle to suppress suicidal thoughts.
Her sister Alia Bhatt took to Instagram to appeal her fans to go buy the book and give it a read. The Bollywood fraternity too showered their love and support for Shaheen wishing her all the best for her new book and praised her on how she has turned the weakness in society's eyes into her strength.
We too applaud Shaheen's efforts to come out boldly and fight the insane demon, depression. What are your thoughts on mental health issues that we see are on a rise in today's time? Let us know in the comments below.
The following two tabs change content below.

Latest posts by Shivani K (see all)