4 DIY Aloe Vera Wipes To Remove Your Makeup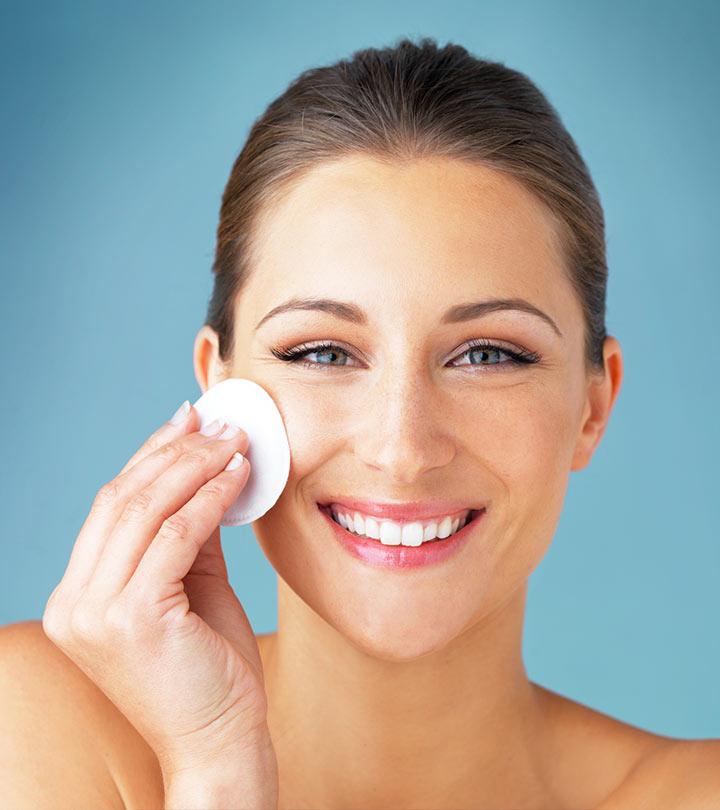 If you know how to perfect that wing with your eyeliner, or if you are abreast with the trends in the world of makeup, you certainly also know that these beauty products come with an expensive price tag. Be it a serum, a toner, a moisturizer or that waterproof mascara that you swear by — they all cost you an arm and a leg.
For every flawless makeup product that exists, there is an equally amazing makeup remover, but the money you end up paying for it is exorbitant. However, you have got to take your makeup off; else you are committing a cardinal sin, right? So how do we steer clear of this sin without splurging? It's at times like these that the humble aloe comes to our rescue!
A makeup remover made out of aloe vera and olive oil can help you wipe away the paint off your face in the safest manner. It is full of natural ingredients and is a great life (and money) saver. In fact, these homemade makeup removers will save you from all the ferocious scrubbing, pinching, and pulling of the skin that could give you fine lines and wrinkles. Their moisturizing properties will leave your skin smiling!
Let's find out a little about our ingredients:
Olive Oil
The bottle of extra-virgin olive oil that is stacked in your kitchen is now going to be your best weapon against makeup. It wipes away even the toughest of makeup easily. A lot of women swear by olive oil to remove their eye makeup. The oil is loaded with antioxidants and is very gentle on the skin. It has great healing properties (1). It can restore the smoothness of your skin and protect it from radical damage. If you have oily skin, the use of oil on your skin may freak you out, but this oil is proven to be great for beauty (2).
Aloe Vera
From moisturizing your skin to helping you repair damaged, straw-like hair, aloe vera does it all (3). This "plant of immortality" is extensively used in beauty products and is great for all types of skin. It can exfoliate, rejuvenate, restore, and treat the skin in amazing ways. It is full of moisturizing, antibacterial, and anti-inflammatory properties (4).
Now that we know the power of our arsenal, let's make use of these natural ingredients to wipe away your makeup effortlessly!
1. A Simple Mixture Of Aloe Vera Gel And Olive Oil
Take a leaf of aloe vera and split it into half. You can neatly slice the rind on both sides of the leaf to cut it open.
The slimy gel that you see is what does the magic. Scoop this out with a spoon and put it in a blender.
Once the gel reaches a foamy consistency, add about 2/3rd cups of extra virgin olive oil to it.
Mix the concoction well and seal it up in a container – and that's it! Your affordable makeup remover is ready.
This concoction can be used on the cotton pads each time you want to get rid of your makeup. Or you can just stack a couple of cotton pads in the container itself and let it soak in the mixture. But, since this is completely natural and free of any preservatives, the shelf life of the homemade makeup remover is just two weeks.
2. Aloe Vera Water
If you don't have access to fresh aloe vera gel, it's all right. The local drugstores or health stores will have aloe water (a direct blend of the topical gel and water). So get your hands on a bottle of this and you can prepare a makeup remover for yourself. Dip the cotton pads in this water and you can easily rinse off the makeup.
3. Aloe Vera And Honey
Take some fresh aloe vera leaves and scoop the gel out. To this, add raw honey and mix it well in a clean bowl. The quantity of the honey and aloe vera gel should be equal. To this, add 1 tablespoon of olive oil. This mixture should be stored in an airtight container. Apply a few drops of this on the makeup and massage it gently. Wipe it off with a damp cloth or cotton ball.
4. Aloe Vera And Almond Oil
Take about 5 tablespoons of aloe vera gel, 1 tablespoon of almond oil, and 1 tablespoon of liquid soap. Mix the ingredients well to obtain a fine paste. Then, wash your face with warm water and just move your fingers in a circular motion to open up the pores. Now, massage this mixture on your face (the area where there is makeup) with your fingertips and wipe it off. You can also rinse off with water.
We know that going DIY with your skin seems scary. But, with ingredients like aloe vera, honey, and natural oils, there is no reason to be skeptical. Pick one from the above options and get yourself the most affordable and safe makeup remover at your disposal.
The following two tabs change content below.

Latest posts by Anjala Farahath (see all)

Anjala Farahath
Anjala Farahath is a 23-year-old tall mess under a hijab, trying to fit into the world of crop top while traveling nonstop, converting her passions into her job, and occasionally soaking in the raindrop. Do you think she needs to stop?