5 Interesting Ways To Use Fruits To Get Clear Skin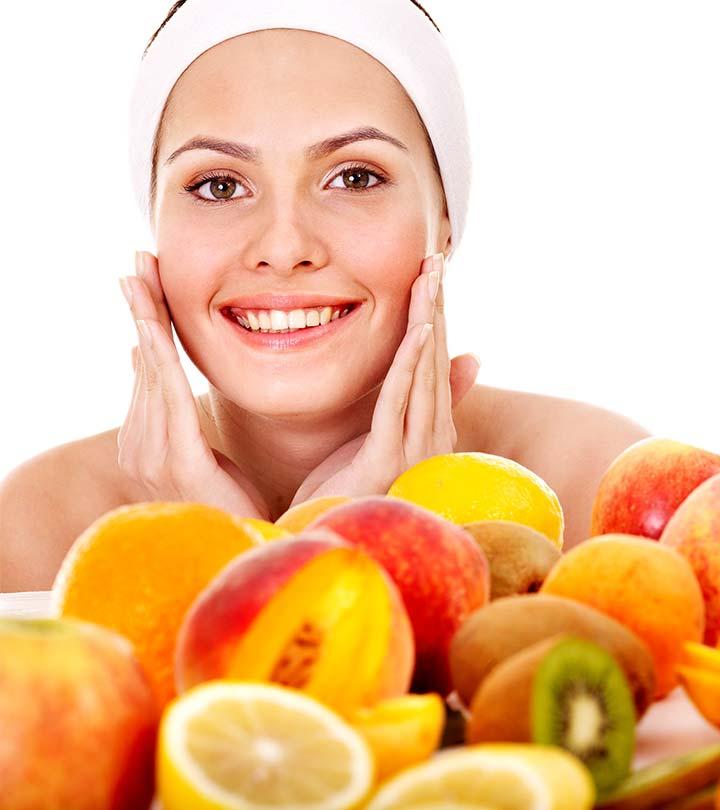 The skin on our face is way more sensitive than the skin on the body. Thus, it requires special care and attention.
Fruits are the best medicine to treat anything, and your face is no exception. We are sharing five videos featuring the best fruit face masks that will work wonders on your skin.
1. How To Prepare Banana Face Mask For Acne Scars Removal
Banana face masks are probably one of the cheapest, natural, and quickest skin treatments that can help in removing acne scars.
In the beauty world, bananas are also called "Nature's Botox" because of the benefits they offer. The banana is a rich source of essential vitamins, iron, zinc, and minerals that help in maintaining the elasticity of the skin and removing scars.
Here is a video tutorial on how you can prepare a banana face mask at home and how it helps in removing acne scars. Watch the video to learn more about it.
2. Avocado Face Pack For Youthful Skin
Age, pollution, improper sleep, and stress are a few factors that take away the glow of our skin. But, fret not! You can restore your skin's glow with the help of this simple homemade face pack.
Avocado is used extensively in skin care products, and that's because this fleshy fruit has amazing benefits for your skin. It is rich in zinc, potassium, essential minerals, and vitamins B, C, E, and K that help in rejuvenating the skin. Avocado is also rich in antioxidants that help in softening the skin and combating the signs of aging.
Here is a video tutorial on how you can make this face pack.
3. How To Do Fruit Facial At Home
A fruit facial is suitable for almost all skin types. The fruit mask contains natural fruit acids and extracts that hydrate and nourish the skin. It also exfoliates dead skin and adds an instant glow to the face.
Here, in the tutorial below, we have used banana gel, almond gel, and strawberry as ingredients for the face mask. Banana is rich in vitamins C and B6 that help in maintaining the elasticity of the skin. The almond gel helps in exfoliating the skin, whereas strawberry helps in reducing skin pigmentation.
The application of these fruit extracts results in a fresh and glowing skin. Watch the video for more details.
4. Orange Face Mask To Get Rid Of Blackheads
The unpleasant black spots on our face, i.e., blackheads, are not only tough to get rid of, but also removing them takes a lot of time. Blackheads usually surface on the skin when the pores on our face get clogged with oil and dead cells.
Here is a simple home remedy on how you can get rid of these blackheads. All you need are orange juice and lime juice. Both are rich in antioxidants that help in tightening the skin. The juice also lightens the skin and works as a natural astringent. It works great on blemishes, scars, pigmentation, and blackheads.
Watch the video below and learn how to get rid of blackheads.
5. How To Do Dry Fruit Facial At Home
From munching to slathering on the face, dry fruits come with a number of benefits for our skin and body. They are not only a tasty treat but also take care of our nutritional requirements. Each dry fruit comes with its own set of benefits. Raisins are rich in resveratrol that helps to slow down the process of aging, whereas almonds help to prevent acne and provide glowing skin. Cashews help in preventing tanning, and walnuts that are rich in Omega-3 that help improve the texture of our skin.
Here is a simple step-by-step tutorial on how to do the dry fruit facial and get soft, smooth, and glowing skin at home.
Hope you liked the videos. Share your views in the comments box below.
The following two tabs change content below.