5 Amazing Videos on How To Make Detox Water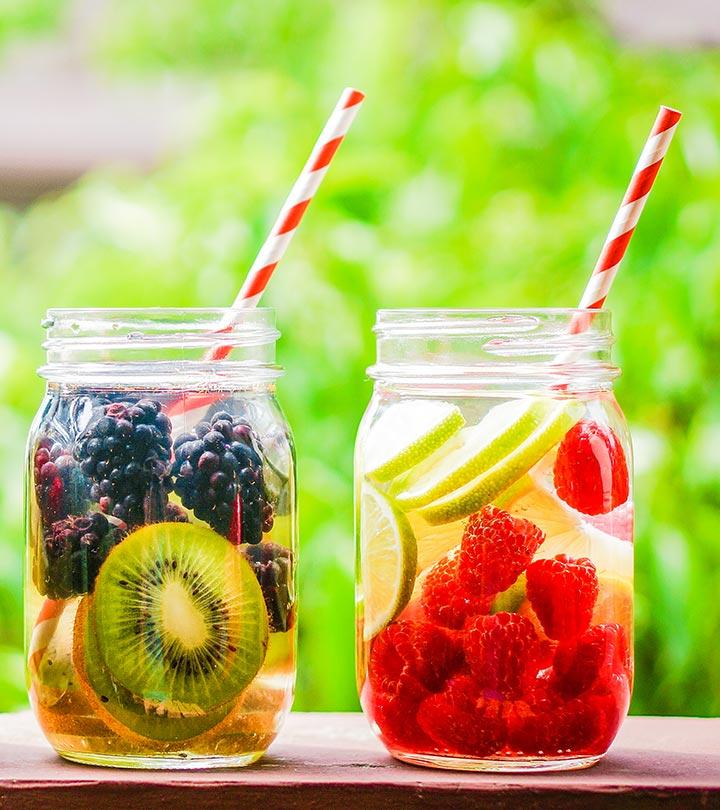 The latest diet craze to take off in recent years, drinking the detox water,has become quite popular in a short span of time. Whether you are struggling to lose weight, or you simply want to feel healthy and look good, the best way to do so and get rid of harmful toxins in your body is to drink water. It not only keeps your body hydrated, but also maintains the health of your vital organs.
It is not necessary that you drink plain water for this purpose. You can always boost the taste of the water you drink by adding a number of healthy ingredients to it. These ingredients-infused water will help to flush the harmful toxins out of the body. Some of the common ingredients used in detox water are lemon, cucumber, melon, raspberries, and many more that are beneficial for our health. You can always mix and match the ingredients; it totally depends on your personal taste.
So, if you've been thinking of adding detox water in your health care regimen, you have come to the right place.Here are a few recipes on how you can make your detox water.
1. How To Prepare Ginger Lemon Detox Drink
A ginger lemon detox drink is the easiest detox drink that you can prepare yourself. The drink is beneficial in many ways.
Ginger is a great ingredient and consuming it regularly helps in preventing a number of harmful diseases. It is a nutritional herb that is mainly helpful in curing problems related to digestion such as flatulence or gastrointestinal irritation. Since ginger is rich in antioxidants, it helps in preventing cancer and is also well known for its powerful antihistamine properties that help in curing ailments such as asthma and bronchitis.
Another ingredient in this detox water is the lemon. Lemon helps in removing toxins from the body, prevents constipation, and promotes digestion. It also helps in reducing inflammation and pain in the joints.
To add a flavor to your detox drink, you can add honey to it. Since honey is an excellent antioxidant, it can help you be fit. It will also make your skin glow.
Now that you know the benefits of the ingredients of this detox drink, ensure that you have it regularly.Here is a video tutorial on how to prepare the ginger lemon detox drink.
2. How To Prepare Fruit & Vegetable Detox Drink For Body Cleansing
This fruity detox water has fruits and vegetables and is a perfect detox drink for summer. One of the best ways to include fruits and vegetables in your diet is to make a delicious detox mix out of it and have it. In this way, you not only consume them in more quantity, but you also get a variety in taste.
A glass of this fruit and vegetable detox water is enough to provide the right amount of nutrients required for the body. It cleanses the body, removes unwanted toxins, and also helps in strengthening the immune system. The major ingredients in this detox drink are carrot, radish, apple, beetroot, lemon, and water. However, you can include or exclude the ingredients as per your choice of taste.
Here is a video on how you can prepare this fruit and vegetable detox water. Watch the video and start drinking it daily.
3. How To Prepare Watermelon Detox Water With Lemon & Mint
Watermelon is known for its refreshing sweetness and the wonderful effects it has on our body. It contains essential vitamins and minerals that help to flush out the toxins from our body. Watermelon also contains dietary fiber that helps in improving digestion and regulating the blood pressure.
Add watermelon to your detox water and enjoy the delectable flavor and its detoxing benefits.
Another ingredient of this detox water is the lemon. As mentioned above, lemon helps in removing toxins from the body, prevents constipation, and promotes digestion. Lemon juice cleanses and revitalizes the urinary tract and detoxifies liver as well. The juice is rich in antioxidants and vitamin C that encourages the production of collagen. Collagen helps in maintaining the elasticity of the skin and also allows proper cell regeneration. This property makes your skin glow and look younger.
The third ingredient of this detox water is mint. Mint is a herb that is a powerhouse of antioxidants. It provides a number of health benefits. Mint is a palate cleanser that helps in improving digestion. It contains natural soothing elements that help in reducing inflammation and overcoming nausea. It also adds a minty flavor to the drink.
With so many benefits, you absolutely must try and have it.Here is a video on how you can prepare the watermelon detox water at home. Watch the video to learn more about it.
4. How To Make Fruit Detox Juice
Detox, in simple terms, means cleansing from within, and what better option could you prefer to cleanse your system than fruits?
Fruits are rich in antioxidants, vitamins, and fiber that are essential for the body. They help in maintaining a healthy lifestyle. The fruits that are used in this detox juice are beetroot, carrot, apple, cucumber, and lemon. Each fruit comes with its own benefits and is helpful in their own way for improving your health and skin.
Here is a simple recipe on how you can prepare the fruit detox juice. Watch the video below for steps to follow to make this drink.
5. 10 Best Common Detox Foods
Most of us are involved in a constant battle to lose weight and stay fit, and the most important aspect for achieving our goals that we tend to ignore is flushing out the harmful toxins from our body. The accumulation of these toxins is the root cause of obesity.
Detox water is quite a safe option to fight obesity. It does not cause any harm to the body. Here are the best ingredients that you can use to make your own detox water. Each ingredient has its own benefits, and you can alter the ingredients any time to make it tastier.
Watch the video below and learn more about these ingredients.
So, these were the recipes on how you can prepare detox water for yourself. Watch the videos and stay healthy!
The following two tabs change content below.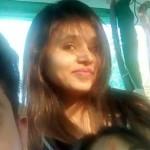 Latest posts by Jyotsana Rao (see all)