SPONSORED
Anushka Sharma Seems To Have Found A New Love In Her Life – Which She Swears By!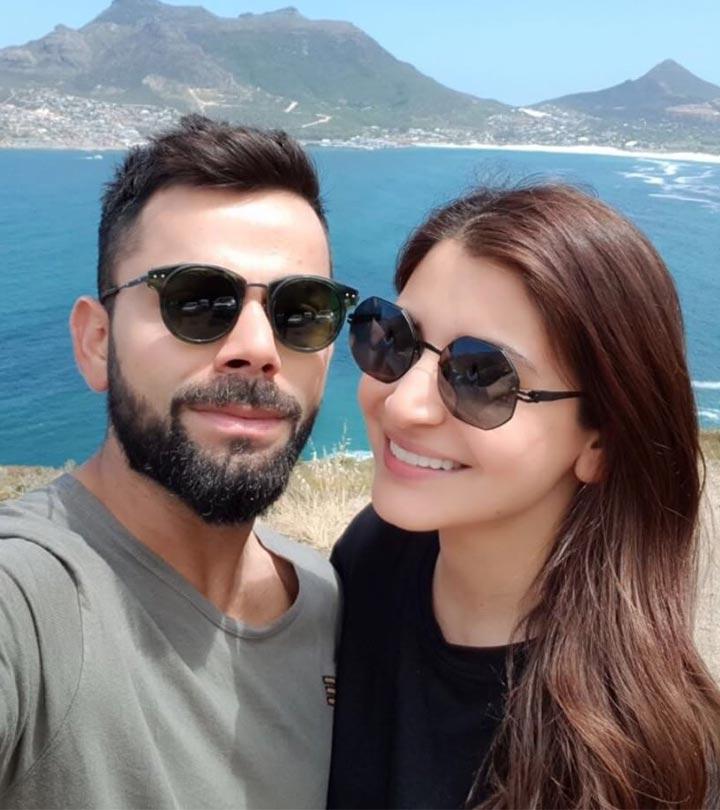 After just getting married to Indian cricket team captain, Virat Kohli in December in a surprise, uber-romantic, dreamy Tuscan wedding, Anushka Sharma has already found a new love in her life!
Don't go rubbing your eyes in shock and holding your jaw from dropping – because this is true!
Yes, one of the reigning queens of Bollywood has lost her heart once again and this time for good. There's no change of heart for her now. She swears by her "new love."
Curious to know who it is? We're giving you a fair warning, so don't come running to blame us.
Here it goes then, Anushka's mystery new love is…
No, not the dog!
It's the Pure Derm Anti-Dandruff Shampoo! The latest and the greatest anti-dandruff shampoo the country has ever known!
Bet we gave you a heart attack there, didn't we?
Well, you can finally breathe a sigh of relief. Anushka is not leaving Virat. They're still the fairytale couple they always were and we wish they always will be. But that doesn't mean you take Anushka's new "The One" any less seriously. It deserves the spot it has earned. Quite rightly so, in fact! Now, we know you have questions…
What Made Anushka Fall In Love With The Pure Derm Anti-Dandruff Shampoo?
Believe it or not, our favorite Bollywood diva, Anushka Sharma, wasn't spared from the iron grip of dandruff either. That is until she found the Pure Derm Anti-Dandruff Shampoo! Now she quite proudly claims that Pure Derm has changed her life for the better and that she would never go back to those nasty dandruff shampoos, which instead of working, leave your hair super dry and very hard to manage.
Infused with the unique 'Oxy-fused Micro Bubble Technology,' this shampoo works at the root level, cleansing your scalp and purifying it to remove all traces of dandruff. It is also quite effective in removing dirt, grease, and impurities, leaving you with hair that's equally beautiful, soft, and smooth to look at and to touch! And yes, it smells great! No wonder Anushka Sharma fell in love again for the second time and now actively endorses the product that worked like a charm for her!
So, if you've suffered the anguish of dandruff that refuses to go away no matter what you do, take Anushka Sharma's advice and use Pure Derm Anti-Dandruff Shampoo instead of sitting and complaining. After all, don't you want a gorgeous, flaunt-worthy, envy-inducing mane just like hers?
So, goodbye, dandruff! Hello, silky-smooth, dandruff-free hair!
The following two tabs change content below.