Are You Using The Right Shampoo? 6 Red Flags To Check For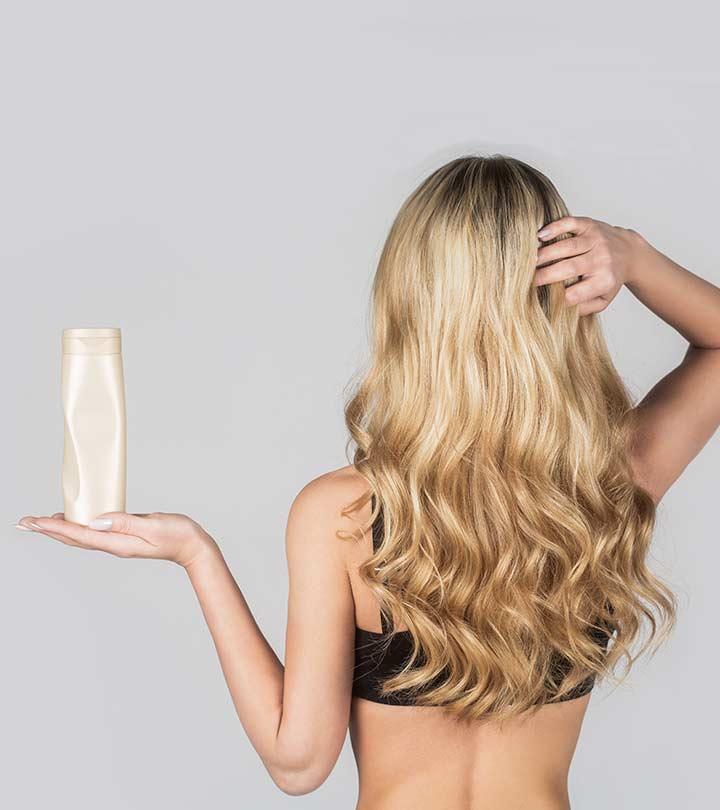 Accept it; most of us are guilty of not following the hair care routine our hair deserves. After a long day of letting your hair down, brushing it against dust, baking it in the sun, and wrecking it with heating tools, all we do is shampoo it thoroughly once in a while. Unfortunately, even with shampoos, there is a possibility of making the wrong choice that can further deteriorate the condition of your hair. This brings us to the question, how do you know if your shampoo is right for your hair type? The shampoo that works well for your sister and friend might not be what's best for your hair. Here are a few subtle signs to check for that will determine if your shampoo is ideal for you or not.
1. Your Hair May Feel Brittle
Is your hair glossy enough to reflect the sun's rays like the locks of a movie star? No? That's okay. But if your hair lacks luster no matter what you do, it may be time for a shampoo change. The wrong kind of shampoo may strip your hair of its vital nutrients, making it appear dull and lifeless. Fortunately, there are some shampoos that can actually make your hair shimmer the same. You may try shampoos with vitamin H to keep your hair nourished and shiny (1).
2. Your Hair And Scalp Are Oily
Most of us shampoo our hair to wash away the extra sebum and dirt and make our hair fluffy and airy again. If your hair looks flat and oily even after a shampoo, you might be going wrong with the choice of your hair products. The first thing you have to check is the texture and type of your hair. Fine hair mostly tends to get oily and flat, so it needs a clarifying shampoo for regular use. Textured hair, on the other hand, is dry and dehydrated. Therefore, it needs a cleansing shampoo once a week and your hair has to be hydrated with deep conditioners right after. Using a paraben- and silicone-free shampoo will help you eliminate all buildup and do the work of revitalizing your hair.
3. Your Hair Gets More Knotted With Each Wash
While shampooing should have a detangling effect on your hair, if your shampoo cannot remove the filth completely, it might bring dirt to the lower sections of your hair and may make your hair more tangled. Hair knots are not uncommon, and no matter what your hair type is, if you do not maintain your hair properly, it will result in strands getting knotted among each other. It can be rather painful to take them apart and often causes more hair to fall. Shampoos containing parabens often dry your hair out and cause more hair fall. Make sure to use a shampoo that will cleanse the scalp. Gently pull the lather to the whole length to cleanse it in one wash. Invest in a paraben- and dye-free shampoo to restore and hydrate your hair strands.
4. Your Hair Is Frizzy All The Time
Some people mistake textured hair for frizzy hair. Even though thicker hair needs way more moisturizing than fine hair, it does not mean that a simple hair wash will convert your head into a tumbleweed. You need to find the shampoo according to your hair needs and hair type. If your hair feels dry after washing, you need to look for other ways to keep it clean. Also, oil your hair regularly and apply a mild shampoo to retain the moisture while cleansing your hair of the dirt. You may also add argan oil and lavender oil to your hair care routine to reduce the frizz before shifting to a nourishing shampoo.
5. Your Mane Is Untamable
Does your mane always look like Hagrid's no matter how many times you brush it or what tools you use to style it? If this sounds familiar to you, you have unruly hair. It might result from using the wrong kind of shampoo. Instead, you may restore your hair's volume and life with natural ingredients like coconut water and aloe vera. You can also choose shampoos that contain these nutritional elements.
6. Itchy Scalp
Having an itchy scalp may result from using the wrong hair products. While shampooing is something that we do regularly, if the ingredients don't suit your hair type, it may further deteriorate the quality of your hair. If your scalp feels irritated and unclean even after washing your hair, it's time to change the shampoo.
So now that you know where you were going wrong with your hair care, a simple shampoo change can do the trick to make your hair gorgeous again. Ensure you read the list of ingredients and reviews before investing in shampoo and other hair care products. It is also a smart decision to do a patch test before washing your whole hair with the new shampoo.
The following two tabs change content below.