7 Awesome Dressing Tips To Hide Your Belly and Look Thinner Instantly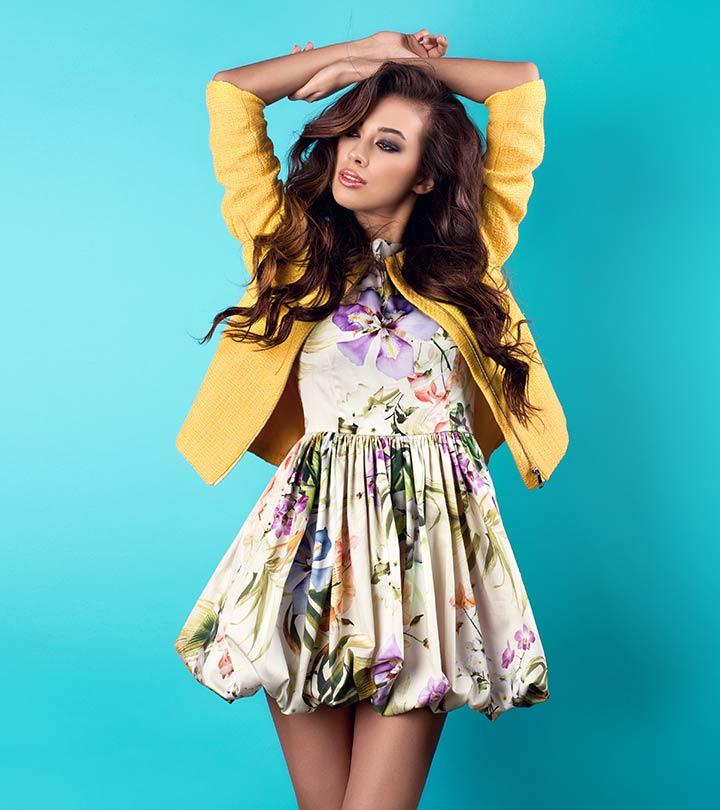 We all want to look appealing and appear thinner. However, not everyone is blessed with a naturally slim body. Hence, we make a lot of extra efforts to fulfill this desire to look good. We follow a strict diet, hit the gym regularly, and do all possible things to get our body in shape. While this process can take some time, why not try some really cool and smart fashion tricks that will make you look slimmer and sexier instantly?
So, here are the secrets to hide your belly and look thinner instantly.
Bonus: These tips work for both men and women.
1. Avoid Baggy Clothes.
It is very important to wear clothes that fit you perfectly, especially if you wish to hide your stomach. Small or tight clothes will highlight the areas with excess muscles whereas loose or baggy clothes make you look wider and heavier than you actually are. Thus, avoid wearing clothes that are either too tight or too loose. Always opt for the perfect fit.
2. Wear Belts.
Belts can turn out to be a great addition to your wardrobe, especially if you want to create a skinny waistline. A belt helps to clinch the waist and add shape to your body.
3. Prefer Clothes With Vertical Patterns.
Thin and vertical stripes help in creating a visual illusion to make you look slimmer and taller. They force the eyes to scan from up to down rather than sideways.
4. Choose Appropriate Colors.
Wear colors that have a slimming effect on you. One such color is black. It reduces the amount of shadows that can be seen on the body. Prefer dark colors that go well with any jeans or trousers.
5. Wear Heels.
Wearing heels automatically changes your posture. It helps you keep your shoulders and back straight and tuck in your bottom.
6. Use Shapewear.
Wearing shapewear inside your shirts or dresses can actually make you look slimmer. There is a variety of shapewear available both for men and women.
7. Invest In A Good Jacket.
Wearing a nice jacket is one of the easiest ways to hide your belly as it draws the attention away from your midsection.
With the correct dressing style, you can camouflage the flab and look absolutely stunning. We hope you liked the article. Share your views in the comments box below.
The following two tabs change content below.