What She Did With Coffee Was Totally Amazing. In Just A Few Minutes, She Was Looking So Beautiful!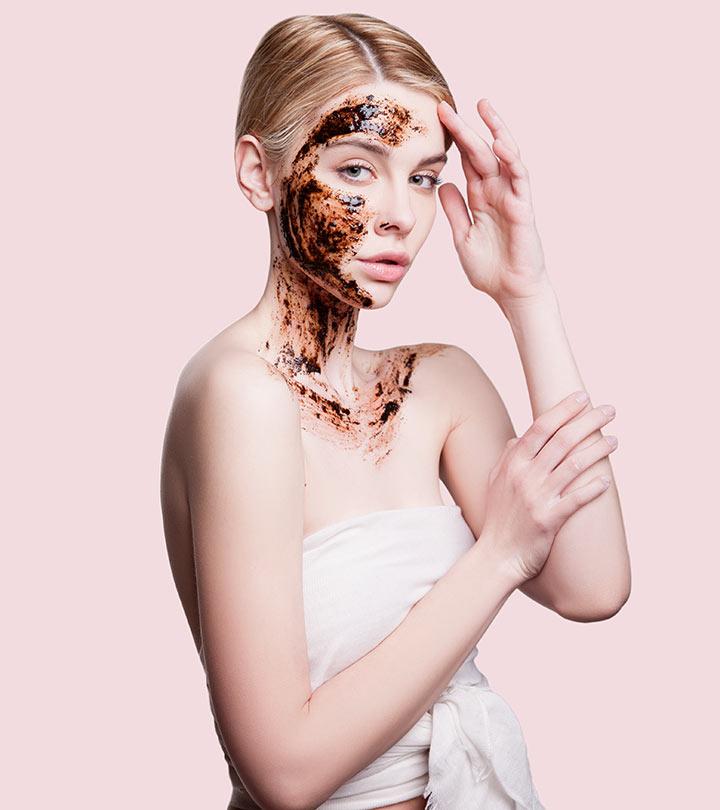 Do you have dull, tired-looking skin? Does the occasional attack of pimples kill your dreams of flaunting flawless, smooth skin? It's high time you say goodbye to your skin troubles – by using coffee. Yes, that's right! Your favorite beverage can turn out to be something more than just your morning buddy. Coffee is very rich in antioxidants, and that is probably the reason it can give most of the OTC creams and cosmetics a run for their money. Just use this mask and scrub regularly and see the difference.
The recipe we are sharing is very easy to make, but the results will be nothing less than what you would get if you went for a facial. The scrub will remove the dead cells from the surface of your skin, and the mask will make your skin smoother and softer than ever before. Here's how you can make it:
Ingredients Required
For The Mask
 1/2 tablespoon ground coffee
1/2 tablespoon coconut oil
4 tablespoons milk (organic, preferably)
1/2 tablespoon cocoa powder
For The Scrub
 1/2 tablespoon ground coffee
1/2 tablespoon honey
How To Prepare
Add the coarse ground coffee to the honey.
Mix well. Your scrub is ready. Keep it aside in a bowl.
Mix the remaining ground coffee with the coconut oil.
Add the cocoa powder and milk.
Mix well. The mask is ready.
 How To Use 
Soak a clean, soft washcloth in hot water. Wring it out and place it on your face. Be careful – it should not be too hot. Remove it.
Apply the mask on your face and leave it on for 20 minutes.
Take the scrub in your hands, wet it a bit, and start scrubbing your face.
Do this for a couple of minutes.
Wash off with water.
Voila! You are done. The hot cloth will open up your pores and let the mask work its magic. Using the scrub while washing off the mask is a good way to exfoliate the skin as well. The dead layers will be washed off, and you will be left with smooth, flawless skin.
Why It Works
1. Coffee
It exfoliates the skin and makes it soft and smooth. The caffeine in it dehydrates the fat cells, eliminating cellulite in the process. Coffee has anti-inflammatory properties, which help to reduce the appearance of dark circles and puffiness around the eyes. It tightens the skin and protects the skin from sun damage owing to its high antioxidant content.
2. Coconut Oil
Coconut oil is the best moisturizer available. It deeply cleanses the pores and is antibacterial in nature. It prevents the formation of acne and pimples as well as combats the signs of aging, such as wrinkles and pigmentation.
3. Milk
Milk, as we all know, is excellent for improving one's complexion. It is a great cleanser and very effective in shrinking pores. It is a very mild bleaching agent, and it makes the skin radiant and blemish-free. It also moisturizes the skin and makes it supple.
4. Cocoa Powder
According to dermatologist Dr. Ava Shamban, cocoa is packed with antioxidants that help repair skin cells and neutralize harmful free radicals. It contains omega-6 fatty acids that facilitate cellular healing. It also acts as a natural sunscreen and protects the skin from sun damage.
5. Honey
Honey is amazing for the skin. It is antibacterial in nature and is great for preventing and treating acne. It is packed with antioxidants, and therefore slows down skin aging. It makes the skin glow because of its highly moisturizing properties. It opens up the pores and allows the dirt to be scrubbed off properly.
Here are a few tips you can follow to get amazing skin:
1. Always Remove Your Makeup
Removing your makeup before hitting the snooze button is a must. Your skin needs to breathe overnight. If you have makeup on, your pores will get clogged, leading to blackheads, pimples, and blemishes.
Tip: You don't have to splurge on makeup removers. Simply soak a cotton pad with olive oil or coconut oil, press it on the skin for a few seconds, and wipe. The makeup will come off completely.
2. Protect Your Skin From The Sun
 The sun can wreak havoc on your skin. It can lead to wrinkles, age spots, and other signs of aging. Wearing a sunscreen of at least SPF 15 that blocks both UVA and UVB rays is an absolute must. Don't forget, even if you are indoors, you will need to be protected from getting exposed to the harmful rays of the sun.
3. Eat Well
This one is a no-brainer. Don't eat trash if you don't want your skin to look like that. Cut out the sugar completely. Opt for natural foods. If it has a long list of ingredients and comes in a box, you should probably avoid it. Just saying.
4. Sweat It Out On A Regular Basis
Move that body of yours. Sweat. Kick the toxins out. Exercises like running, jogging, and yoga will boost your blood circulation and accelerate the cleansing process of your body.  After working out, you will notice that your skin is glowing.
5. Drink Water
 There are still some of us who don't even finish a bottle of water through the day. That's totally unacceptable. If you are not hydrated enough, your skin will start to get dull and dry. Don't let that happen – drink up, and then some.
6. Sleep Well
Girls, you don't even have to be coaxed to do this. You know you love to sleep! Just do it guilt-free for the sake of your skin. If you are not sleeping well or getting enough shut-eye, horrible things like dark circles and eye bags may manifest on your face. So, just make sure you are getting your Zzzzs.
7. Stop Smoking
 I know, this is a habit that is tough to break. You have tried so many times, but failed miserably. But do it – for the sake of your health, skin, and everything. There is not a single good thing that smoking will do for you, and as we all know, staying in an abusive relationship is the worst thing you can do to yourself whether it is with a cigarette or a person. So, show that you can do it – ditch it once and for all.
That's all you need to know to get glowing, pretty skin. And with a little help from coffee, you will soon be flaunting amazing skin. Do you know of any other beauty uses of coffee? Share with us in the comment box below.
The following two tabs change content below.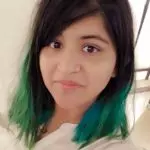 Latest posts by Ishani Karmakar (see all)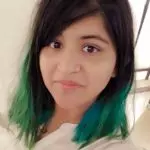 Ishani Karmakar
Ishani works as an editor for StyleCraze. A brave soul, she is not afraid of anything but certain six-legged winged creatures. Though she is not very fond of cooking (read: extremely lazy), she loves to eat. She was a self-proclaimed selfie hater, till she discovered the joy of adding filters. She loves to travel and take dips in clear blue pools. Underwater is where she believes she is close to nirvana, a place that can only be topped by a library.