11 Beauty Rules All British Royal Women Have To Follow Royals may seem like they have it all from gorgeous jewels, to fabulous palaces, fun events, big titles and even more. However, contrary to popular belief, the lives of those in the British royal family are not as much of glitz and glam as you may think. They have to adhere to a lot of rules and regulations if they want to be part of such a prestigious family. From etiquette rules to dress codes and much more, royal women have to be mindful of the high standards that have been set upon them. So here are some of the most intense 11 rules Princess Anne, Princess Catherine, Princess Eugenie, and other royal women have to follow:
1. They Have To Keep Their Nails Short
If there is one thing you will never spot on a royal's hands, it's fake acrylic nails. Whether it is Queen Elizabeth herself or one of her granddaughters, their nails will always appear to be kept neat and prim. None of the royal women will be caught with gigantic fake nails (that seem to be so popular these days).
2. Only Neutral Colored Nail Paints Are Allowed
There are plenty of people who use nail polish as a way for them to express their personalities and themselves. But this is not the case for royals like Princess Catherine or Princess Eugenie. Loud nail paints and fake nails are often deemed vulgar by those in the royal family and are hence not appreciated by the Royals. The queen especially does not approve of vibrant and bright colors.
3. Their Hair Needs To Be Perfect Whenever Photographed
Unlike many celebrities out there, royals can never be caught looking anything less than perfect. They have to always look put together especially if they are in front of photographers or the general public. While Meghan Markle's signature messy bun may have some fly-aways, they certainly have to abide by those lines.
4. Messy Buns Are Not Allowed
Although Duchess Meghan's low bun may not break this rule, if she were to show up at a royal event with unwashed hair that was less put together, it would have definitely broken the royals' rules. Of course, once Meghan joined the royal family, she started to elevate her messy buns into the more chic hairstyles that her sister-in-law is known for. This was the case at least when she was a member of the royal family.
5. Eye Makeup Needs To Be Kept Simple
Royals have a few rules when it comes to wearing makeup. Women in the royal family have to look their best and thus will never be spotted without makeup. However, this does not mean that the Queen is alright with a dramatic smokey eyelid or hot pink eyeshadow. You will never spot Princess Catherine, Or Kate as she's affectionately called, wearing a turquoise blue and tangerine eyeshadow. She's more likely to be spotted with a simple cat eye or even just mascara.
6. They Have To Wear Lipstick
As much as Queen Elizabeth prefers keeping things simple, there is one kind of makeup you will never spot her without. The Queen loves her lipstick but prefers it to wear muted shades and even has a signature lipstick shade. The same rule applies to the rest of the family. While you'll never spot her with a bright red lip or berry shade, Princess Catherine can be spotted in pink or nude shades.
7. Switching Up Their Hairstyle Is Important
Sure members of the British royal family are expected to follow a bunch of beauty rules when it comes to their hairstyles but they are given some freedom in this regard. Princess Catherine never wears the same hairstyle for too long. In the past few years, she has moved from wearing long waves to having shoulder-grazing curls and much more. We have to say that she truly has some of the best hairstyles and keeps refreshing her look every few years. As long as she doesn't opt for a very dramatic haircut or dye her hair bright pink (or any other bright color), she is allowed to experiment how she pleases.
8. They Have To Excuse Themselves If They Want To Re-Do Their Makeup
Members of the royal family cannot fix their makeup while they are out and about in a public space. We totally get this rule because they wouldn't want to be spotted in an awkward moment. If they have to touch up their makeup, they will have to excuse themselves and do so away from the public's eye.
9. Hairspray Is A Must-Have
This is probably a no-brainer. Hairspray is an important part of every Royal's dressing table and has been used by every woman in the family. Queen Elizabeth and Prince Phillip's daughter, Princess Anne is known for her gravity defying hair and we have to give her a shoutout for it. Princess Cathharine has to represent the queen when she steps out for her engagements. This means that there should be no-unstyled hair, no ballet buns and no makeup-less face. Royals often carry some hairspray with them on the go so they can keep their hair looking perfect while they are outside.
10. Hairnets Are An Essential Beauty Product
One of the biggest beauty rules that the British royal family follows is wearing hairnets. Since the royals are expected to have perfect hair at all times, one of their beauty secrets is using hairnets in a sneaky manner to prevent your up-dos from completely unraveling. Achieving this without the hair net visible would require a professional hairstylist to achieve. Lucky for them, they have plenty on hand.
11. Skincare Is A Very Important Part Of Their Beauty Routine
Skincare should be an important part of everyone's beauty routines. It doesn't matter whether you are a royal or not, you need to ensure that you keep your skin fresh and clean. Royals however are constantly in the media spotlight and have to ensure that their skin is glowing and flawless at all times. They are known to indulge in some lavish facials to keep their skin glowing
Now that you know all of these beauty rules and restrictions, do you think you'd still be interested in being a member of the Royal family? Do let us know which of these rules you found the most outrageous and which of these rules felt like they weren't too much to ask for in the comment section below.
The following two tabs change content below.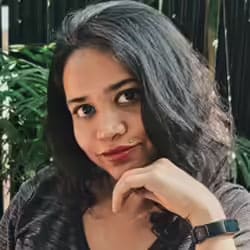 Niharika has a passion for all things art, music, and travel. During her spare time, she likes experimenting in the...
more