9 Beauty Secrets That Help Celebs Look Up To Decades Younger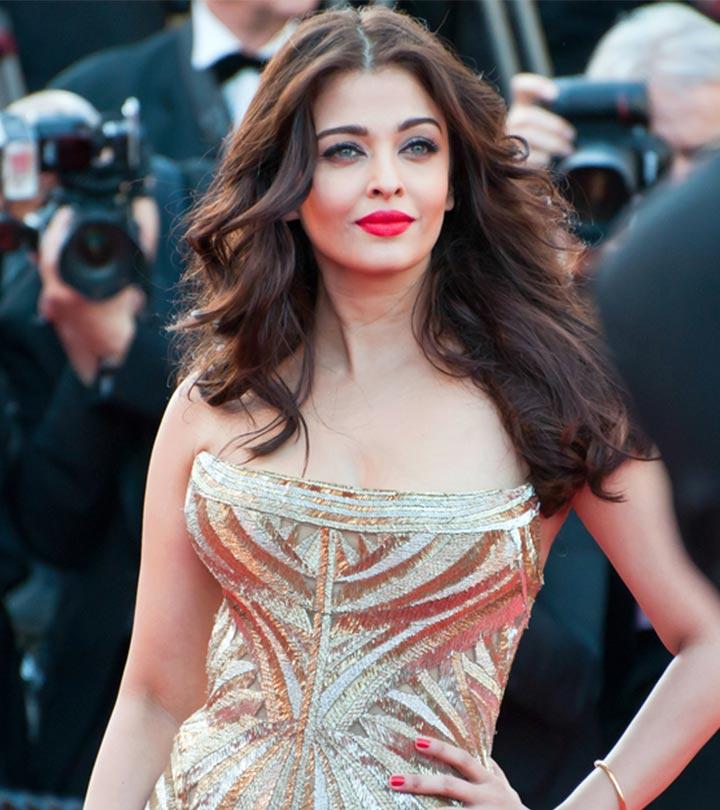 Have you ever seen a celebrity and felt like they don't look a day older than how they looked a decade ago? Well, you are not alone! Some Bollywood actors and actresses seem to have located the fountain of youth and stopped the process of aging once and for all. Thankfully, their glowing skin is not the result of ghostly activities, and knowing the secrets can help anyone enjoy flawless skin like them. So, ready to learn the secrets? Here they are! Go through the tips followed by Bollywood celebrities to keep your skin glowing and youthful at all times!
1. Ice Face Mask
There is no saying how stunning Katrina Kaif looks in person and onscreen and how perfect her skin is even when she wears no makeup at all. Her skin is genuinely flawless. The quickest and easiest way to wake dull skin up is to dunk your face in ice water every morning, as she does. The ice cube can be encased in a soft cheesecloth and gently rubbed over your face to help reduce the appearance of wrinkles. Ice is a great way to get your blood pumping and get your skin looking fresh.
2. Use Serum At Night
Serums help keep your skin's moisture and water levels stable. Adequately hydrated skin has fewer visible signs of aging than dehydrated skin. Many serums contain retinol and hence should be used at night to reap the benefits of it without getting burnt in the sun.
3. Remove Makeup Before Sleeping
Actresses wear makeup daily, and it's essential to remove it before sleep. Putting makeup on before sleep damages your skin and accelerates the aging process. So no matter how tired you are, clean your face thoroughly, apply a moisturizer and then rest.
4. Homemade Face Mask
Style and beauty icon Kareena Kapoor is known for her homemade face masks. You can't help but be awed by her enchanting beauty. The actress loves to post "no makeup" selfies, and we can't get enough of her radiant skin in these photos. Sandalwood, Vitamin E oil, and a pinch of turmeric are her favorite ingredients in a homemade pack. Sandalwood calms inflammation, vitamin E nourishes the skin, and turmeric brightens and fights acne.
5. Use An Oil Based Cleanser
Oil-based cleansers remove makeup without stripping the skin of moisture. Cleansing is essential for removing dirt and buildup from your skin. As a result, they use cleansing oils or oil-based gels to keep the skin supple.
6. Keep Hydrated
Anyone with good skin will tell you that their most important secret is that they are always hydrated. This is probably why most celebs are seen with a water bottle in hand. Water is the best detoxifying agent, keeping all early signs of aging at bay.
7. Use Sunscreen
There is no excuse for not wearing sunscreen before walking out of your home. The sunlight can advance photo aging and break down collagen. This is what leads to saggy-looking skin and wrinkles. You can choose a gel-based sunscreen if the cream feels sticky for you, but make sure you are covered with sunscreen even when you step out on a cloudy day.
8. Regular Yoga
Some celebs have become the face of yoga. They practice power yoga as a part of their everyday life, and we are so inspired by the results. It helps them maintain their body and keep their skin youthful. Poses like Dhanurasana, Matsanana and Vrikshasana have excellent anti-aging benefits on the body. In addition, they help improve blood circulation and detoxify your body to get rid of all unwanted toxins.
9. Use Ceramides And Peptides
Skin care products containing peptides and ceramides boost collagen production and extend your skin's youth. They reduce the formation of wrinkles and retain your natural glow. So the next time you buy a product, check the ingredient list and see that it contains all the elements you need to keep your skin youthful.
10. Use Retinol
Retinol has emerged as the star ingredient in every skin care product. It reduces the early appearance of fine lines and reduces wrinkles and skin pigmentations. Make sure you use products containing retinol for your nighttime routine as it is photosensitive and will make your skin burn without sunlight exposure.
Maintaining flawless skin is a work of art and needs proper care and nurturing. While celebrities seem to be getting younger by the day, it is not that they have found a way to halt the process of aging. By following a healthy diet and maintaining a good lifestyle, you can also extend the life of your youthful skin. So which celebrity do you think has the most youthful skin? Let us know in the comments section!
The following two tabs change content below.