12 Beauty Uses Of Vaseline For Women
For eons, we women have used Vaseline as a go-to lip balm when nothing else is available to soothe our chapped lips. Our mothers did that too, and so did our grandmothers! But there's a lot more to Vaseline than just being a healer for dry lips. The little tub of petroleum jelly in your bathroom cabinet holds mighty power within it. Power so strong that it can actually replace all those expensive beauty products on your dressing table!
Are you ready to know how the humble Vaseline can prove to be a jack and master of all trades? Then check out these 12-unique beauty uses of Vaseline:
1. Lip Scrub
Let's start off with the obvious one! Apart from being a handy lip balm, Vaseline is also a great lip scrub. Mix some sugar granules into your Vaseline and apply it on your lips to remove all dead skin cells. Wash off and you'll see your lips feel as soft and smooth as a baby's bottom!
2. Remedy For Cracked Heels
Cracked heels not only force you to wear closed shoes, they also hurt! To heal your cracked heels, apply a generous amount of Vaseline on them before going to bed. Wear cotton socks after application and snooze the night away. Do this regularly to have smooth heels!
3. Moisturizer For Dry Cuticles
Weather changes can dry out your hands, especially the cuticles! The easiest way to moisturize your cuticles is to rub some Vaseline on them before you hit your bed for the night. Overnight, your skin will absorb Vaseline to give you healthy cuticles.
4. Prevents Chafing
Certain areas of your body are prone to chafing. Needless to say, chafing can be both uncomfortable and painful! To prevent this from happening, apply a bit of Vaseline on chafing-prone areas every day.
5. A Highlighter Substitute
Now, this is something we know will surprise you as highlighters can get very expensive! And who doesn't want to save a ton of money? To get glowing skin, apply a small amount of Vaseline all over your face before doing your makeup. That's it!
6. Elbow Softener
Almost everyone's elbows are generally rough and cracked. If that's the case with you too, you should use Vaseline to soften your elbows. Simply applying it to the affected area regularly is more than enough.
7. Eases The Process Of Wearing Earrings
Some earrings can get quite difficult to insert in that tiny hole. You can ease up the process of earring insertion by rubbing a bit of petroleum jelly on your earlobes. Now when you try wearing your earrings, they'll glide through without any fuss!
8. De-frizzes Your Hair
Frizzy hair is the most problematic side effect of humid weather! Fortunately, Vaseline can help you tame your frizzy locks when shampooing is just not an option. The application of a very tiny amount of Vaseline on your strands can make your hair sleek and smooth. Just be careful not to go overboard with it or you might end up with frizzy hair.
9. False Eyelash Remover
If you like to slap on a pair of false eyelashes with the rest of your makeup, you already know that removing them can be a pain. A quick, safe, and easy way to remove stuck false eyelashes is by rubbing some Vaseline on them. This'll help loosen them up.
10. Tames Eyebrow Hair
Got thick eyebrows that refuse to stay in place? You can tame wild eyebrow hair with the help of Vaseline. Rub a little petroleum jelly on your brows in the direction of hair growth and then comb them in place. Your eyebrow hair won't budge for the rest of the evening!
11. Makes Your Perfumes Last Longer
The problem with perfume bottles is not just that they're expensive. It's that they don't last very long! Vaseline can help you increase your perfume's staying power. Before you spritz your favorite perfume on yourself, apply a bit of Vaseline on the areas where you intend to spray the perfume, such as your underarms and neck. Next, put on your perfume. We guarantee you, the aroma will last all day long!
12. Makeup Remover
Even makeup removers contain chemicals. So, they're not the ideal solution when it comes to protecting your skin from harsh chemicals. However, as we all know Vaseline is made up of only skin-friendly petroleum jelly and can hence, serve as a great alternative to your regular makeup remover! Dip a cotton ball into a tub of Vaseline and wipe the ball on your face to remove all traces of makeup. Make sure to wash your face thoroughly after that.
Vaseline's multiple uses can help you save a lot on your monthly expenditure! As long as you have a tub of it in your home, you can say goodbye to common beauty problems.
The following two tabs change content below.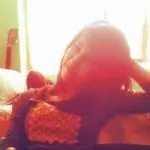 Latest posts by Tanya Arora (see all)