Not A Joke: ½ Lemon In Baking Soda Is Something Amazing
I don't remember the last time anyone used baking soda for baking. Someone's cleaning windows with it and some of them are going on an exfoliating spree getting rid of dry, flaky skin from tip to toe. Amidst the baking soda frenzy, here are 10 more ways in which you can use baking soda. Go ahead and read to know how to exploit this miracle compound to the fullest.
Clean Stubborn Stains On Bathroom Floors/Tiles – Take 1/12 liters of water and add 1/2 a cup of baking soda. Squeeze 2-3 lemons and make a mixture out of this. Use this concoction on dirty bathroom floors. Allow it to sit for 10 minutes and then clean with regular water.
Remove Greasy Labels And Reuse Glass Jars – I don't have the heart to throw away jam, preserves, and pickle jars. But I'd like to reuse them only with the label removed. If you are like me and want to get rid of the label without that grease that remains after you peel the label off, baking soda and lemon it is. Drop a table spoon of baking soda and squeeze half a lemon in a wide-mouthed bowl of water. Allow the water to boil and drop your jars in the water. Let it sit for a while until the grease and the label come off completely.
Make An Exfoliant For Brighter Looking Skin – Baking soda is granular but mildly so. Unlike sugar and salt, this is a natural exfoliant that gently scrubs off dead skin, and it wouldn't look like you are using a sand paper against your skin. Mix 1 tbsp of baking soda with half a lemon. Use this as a scrub and rinse with water. Make sure you don't expose your skin to direct sunlight soon after using this homemade scrub.
Clean Oily Kitchen Surfaces – If you tend to mess up your kitchen platform or other surfaces in the kitchen while cooking use this mixture to remove oily and greasy stains. Apply this mixture of baking soda and half a lemon on all the surfaces, including parts of your chimney if that has stubborn grease on it and leave it for 15 minutes. Take a wet cloth or dip the cloth in hydrogen peroxide if available and clean it off. You will realize the stains and grease will come off easily with this mixture.
Rid Your Face Of Blackheads – Make a mixture of a tablespoon of baking soda and juice of half a lemon. If you want it to be extra granular, add a half tablespoon of sugar. Massage around the nose and areas of your face that are prone to blackheads. Use firm circular strokes to remove those blackheads with this cleansing and exfoliating paste. If you are sure that you do not have any open bruises on the skin, you can sprinkle some baking soda over a lemon and directly use the lemon on the desired area.
Clean Copperware – Sprinkle generous amounts of baking soda on your copper utensils and ornaments. Instead of using your regular scrub pad or brush, cut half a lemon and use this instead. Spread the mixture of lemon and baking soda on your copperware and allow it to work on the stains for 5 minutes before rinsing it under running water.
Deodorize The Refrigerator – It could be that last night's leftover pizza or that rotten egg that you forgot to remove. Whatever is causing the odor, it becomes intolerable when the refrigerator is stinking. Sometimes, even after emptying, the smell lingers. Baking soda is known for its deodorizing property, and the aroma of fresh lemon is anyway an epitome of cleanliness. Dust lots of baking soda on the refrigerator surface and scrub it with the lemon. Make full use of the juice and the rind of the lemon. Wait for 15 minutes before you wipe the insides with a fresh and clean cloth.
Clear Clogged Drains – A clogged drain is another unpleasant mess that robs you of the feel-good factor that lingers around in an otherwise well-maintained and clean house. If everything else is just perfect but these clogged drains are creating that problem, try this baking soda hack to make your home clean and fresh again. Pour a glass full of hot boiling water down the drain. Follow that with dumping half a cup of baking soda along the clogged drain. Along with that, throw the juice of half a lemon and finish the cleaning by pouring another glass or two of boiling water.
Use It As A Natural Pesticide (Biopesticide) – Too many roaches in the house? Use baking soda to expel them out of the house. Use baking soda on areas where there are a maximum number of roaches. When the roaches inhale the baking soda, they find it difficult to breathe and run out of the house into more open areas to breathe in fresh air. After that, take lemon juice and dilute it in water to use it as a spray. Spray the juice in areas where your hands can't reach after sprinkling baking soda. You could also leave some lemon peels on the floor. Both baking soda and lemon are natural disinfectants and will also help in keeping those areas free of microbes.
Wipe Glass Surfaces – Cleaning glass surfaces become tricky because if you use something grainy to clean, it might cause scratches and if you don't use the grease cannot be effectively cleaned. This holds true, particularly for glass stoves. In such cases, baking soda and lemon come to our rescue once again. Baking soda is granular but not as much as it can scratch the glass surface. Make a fine paste with half a lemon and a table spoon of baking soda. Use the lemon itself as the scrub pad and gently clean stove surfaces. For other glass surfaces like windows and doors, dilute the paste in lots of water and fill a spray bottle with the mixture. Spray it on the glass and slowly wipe with a clean cloth.
Imagine what all a 40-rupee thing can do and what all other things it can actually replace! No wonder the internet's flooded with backing soda hacks. And with this citrus guy in the scene, the baking powder-lemon duo is going viral! I am sure you use these two for more things than I listed in this article. Tell me, what you use it for in the comments section below.
The following two tabs change content below.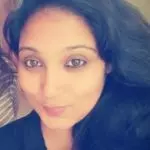 Latest posts by Rachana C (see all)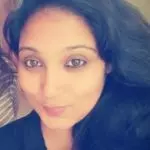 Rachana C
Twenty seventeen says Rachana Chandrasekhar is a content writer at IncNut Digital. Of course, twenty twelve thought she'd be a vegetable vendor in an Italian countryside. Don't be too overwhelmed if twenty twenty finds her basking in the raptures of driving the fastest car on some obscure racing course. May be this is what they mean by "calling" and she seems to have found it! Crazy and Whimsical is Her Calling.