5 Best Natural Home Remedies For Hair Care Tips
Is your hair increasingly falling out after those numerous perming sessions? Are you wondering why that happens? Well, when you frequently color your hair, or consistently apply heat to your hair, it weakens and damages your hair cuticles. Hair cuticles are protective sheaths that prevent your hair from breaking and splitting. To restore the health of your hair, a spa treatment is a great solution. The only problem is, it can be an incredulously expensive way to resuscitate the health of your hair. Watch this video to learn about the best ways to care for your hair. You can get all of these ingredients at home, and pamper your hair without burning a giant hole in your pocket.
The following two tabs change content below.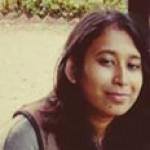 Latest posts by Rahi Bhattacharya (see all)